Katie Parr Promoted to Digital Media Strategist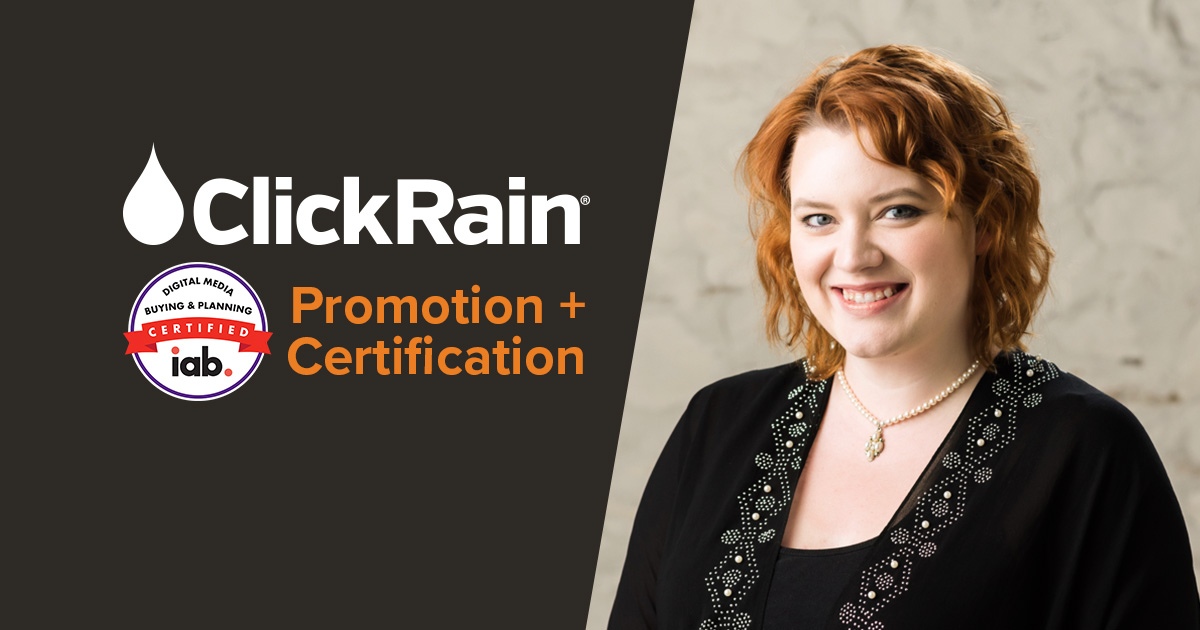 Katie Parr has been promoted to a digital media strategist at Click Rain. In her two years on the team, Katie has progressed from an online marketing strategist to digital media specialist to her new role. 
Accompanying her promotion is a newly obtained Interactive Advertising Bureau (IAB) Digital Media Buying & Planning Certification. This certification "demonstrates that media professionals have the baseline knowledge needed to perform in their role while meeting their client's or brand's needs in an effective and intelligent manner." 
"Katie continually demonstrates our core values of excellence and innovation - always pushing herself to learn more and do more for our team and clients," said Kate Kotzea, director of marketing technology. "I'm excited for her new role and this new certification as both will help to continue elevating our media efforts."
In Conversation
Your online marketing experience has grown a lot in only two years. What do you enjoy most about your role?
I love being able to brainstorm with clients on unique ways to accomplish their goals through digital media tactics. I especially love the psychology and behavior profiling that goes into creating target audiences. However, nothing can top the feeling you get when a campaign totally exceeds all expectations and banks a solid ROI. 
Why did you choose to pursue this certification?
While I have a background in digital media, I've always wanted further training to sharpen my skills in media buying and planning. This IAB certification further positions Click Rain as a leader in marketing in our region and offers even more added value for our clients. 
In your time with Click Rain, what have been some of your favorite campaigns (or wins)?
There have been so many great ones, but the campaigns that really stand out are the ones where we've implemented geo-fencing and more specialized retargeting pools based on physical places people have been. We see some great interaction with those type of media buys.