Kristina Johnson Receives Promotion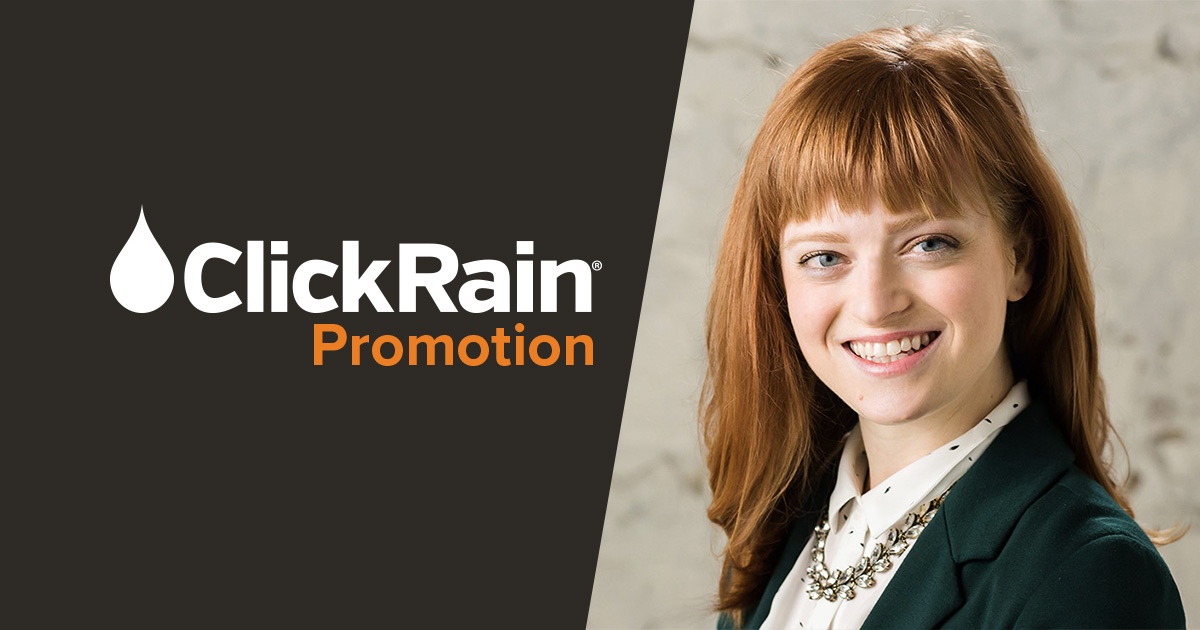 We are thrilled to announce Kristina Johnson's promotion to Account Executive at Click Rain.

Kristina recently celebrated her five-year anniversary with us. She started at Click Rain in 2013 as an account coordinator and was promoted to an account strategist in 2015. In that time, she's played a key role on some of Click Rain's biggest accounts in a variety of industries.
Kristina is also a rockstar at planning fun activities for our team. Dip-offs, flannel Fridays, company bike rides—she's planned them all!
"It is a pleasure to have Kristina on the team," said Rachael Weiland, Account Team Manager at Click Rain. "She is a talented strategist, dedicated teammate, and she brings people together with her creative activities and events. She is deserving of this promotion and I look forward to seeing her success unfold for years to come."
In her new role, Kristina will continue managing clients and budgeting efforts, sharing the client's point of view with project teams, and helping find new business opportunities with existing partners.
In Conversation:
What is your favorite thing about working at Click Rain?
I love the people that I work with. Not only are they great colleagues, but I've also formed some great friendships that carry over outside of work.
In your five years with the company, what have been some of your favorite projects?
I really enjoy working on websites, video projects, and large campaign initiatives that allow me to be creative and collaborate with a team.

A few specific favorites include ChillyCow.com and Sorbabes.com, videos for USD Foundation, and internal projects like Trendigital Summit.
Congratulations, Kristina!