March 13, 2017 |
Katie Parr
Launch Your Facebook Campaign into the Next Dimension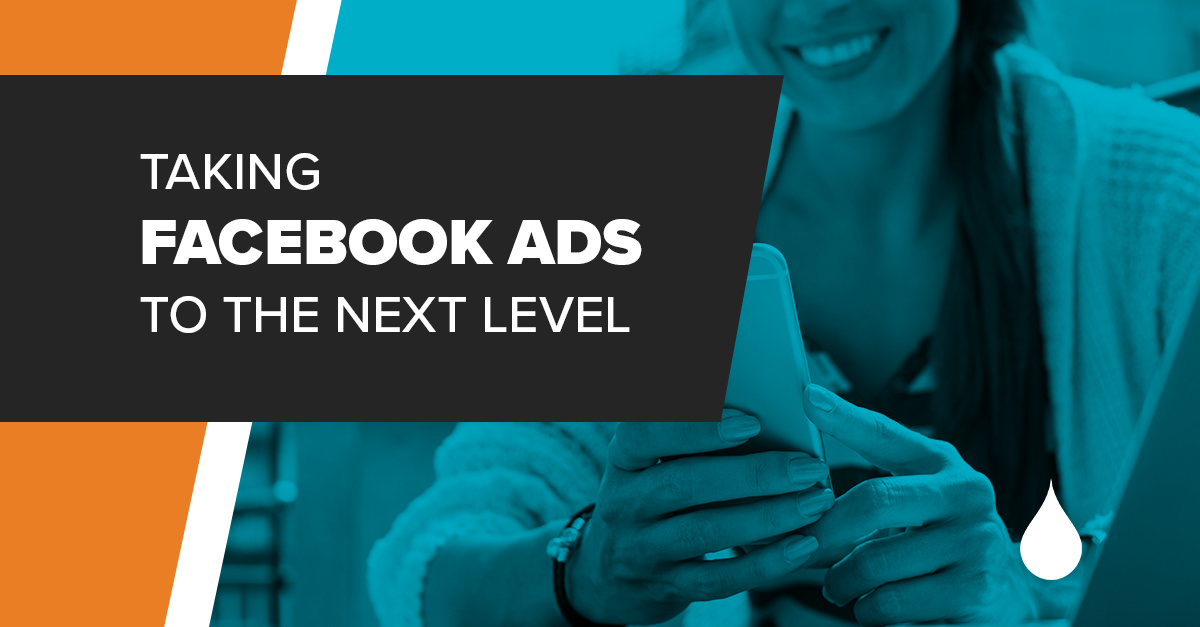 Published in
Reading Time: 5 min.
In 1995, astronomers focused the Hubble Space Telescope on an empty patch of sky. Through the eyes of the observer, it resembled an ordinary patch of nothingness. But to Hubble, it was so much more. In the highly acclaimed photo dubbed the "Hubble Deep Field," NASA got an amazing glimpse at how big our universe really is, as the single photograph revealed over 3,000 galaxies in one frame.
So, what does the Hubble Deep Field have to do with Facebook marketing?
A lot, actually.
In fact, let's take a more in depth look at advertising on Facebook. If you're looking to take your ads to infinity and beyond, the following are key to supercharging your next campaign.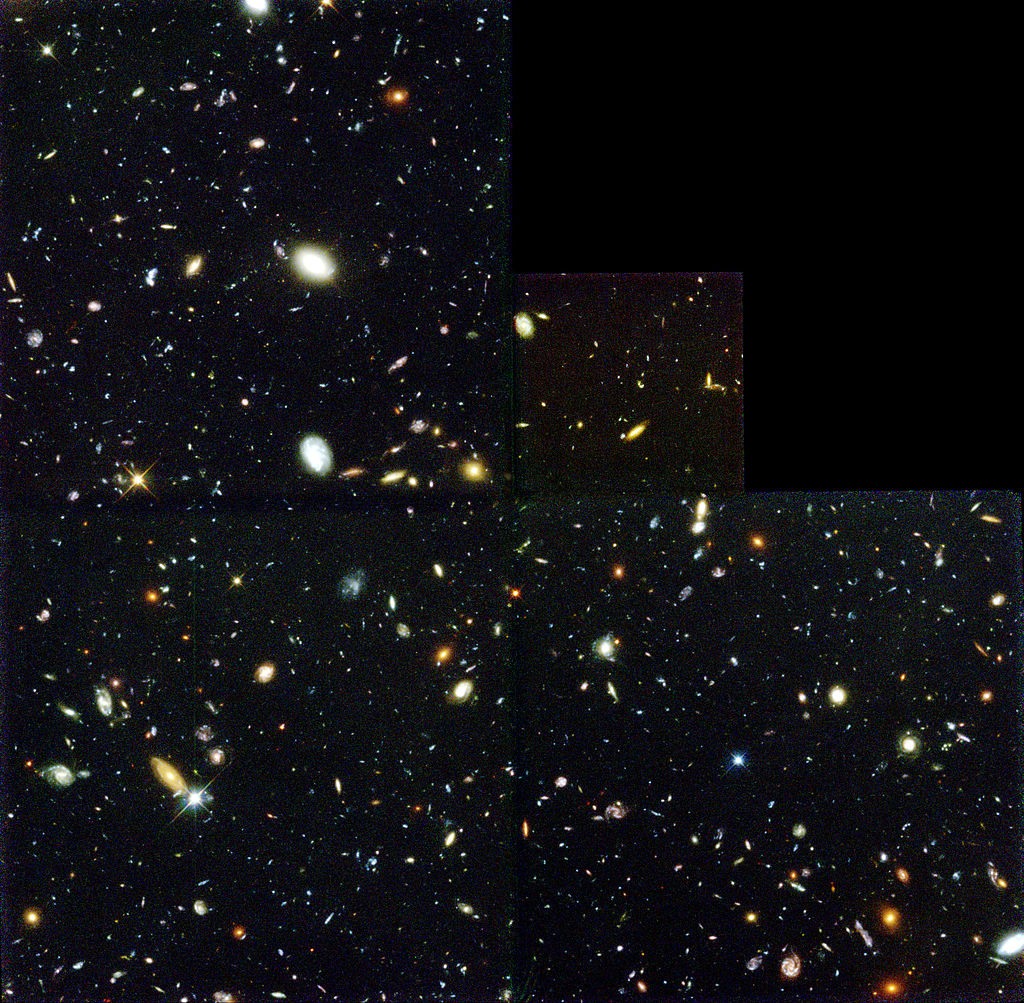 Focus on Your Objectives
Just like the massive lens of the Hubble, your focus needs to be set before you can do anything. Facebook ad objectives should align with your ultimate end goal. Ask yourself: "What outcome do I want from my ads?" Do you want to gather emails for a subscriber list? Opt for a lead generation ad. Do you want buyers to click through to your website and purchase your product? Perhaps a conversion campaign is more your style.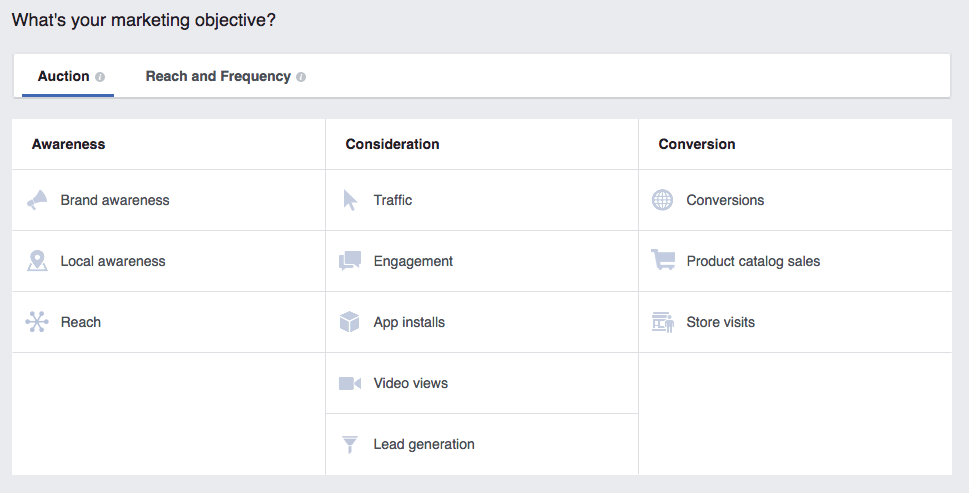 Whatever your choice, it's good to remember that Facebook ads use different metrics to measure success. Some campaigns optimize for video views while others measure ad recall lift. What does this mean for your campaign? Just like every galaxy is unique, so are the various marketing objectives presented to you at the start of setting up your Facebook ad.
Choose wisely.
Narrow Your Scope Through Targeting & Lookalike Audiences
While traditional marketing thrived on a "shout-it-from-the-rooftops" strategy, marketing in the digital age is all about seeking out those most likely to engage in your brand's message. On Facebook, you literally have the option to market to 1.86 billion active users.
That's astronomical.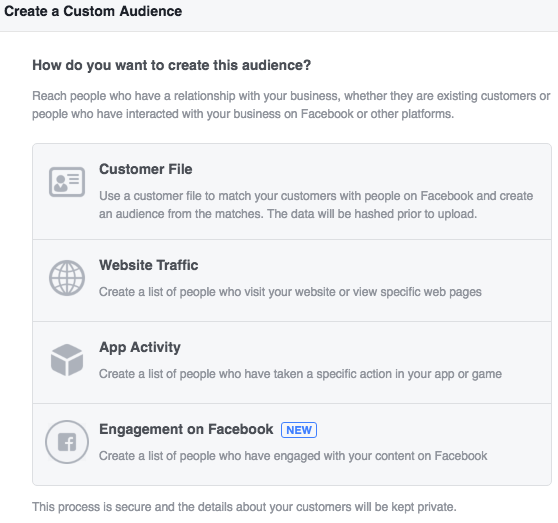 Among the most popular social networks today, Facebook is the frontrunner when it comes to robust audience targeting. While many know of its demographic targeting options (such as choosing various age ranges, locations, and interests), Facebook allows you to go a step further to tailor your audiences even more effectively.
Let's say you want to serve an ad to people on Facebook who have also signed up for your email list. Through Facebook custom audiences, that is possible. Want to target those on Facebook who have been to a particular page on your website lately? That's possible, too. How about targeting only those who have clicked on your current Facebook content? You guessed it. Totally, 100% doable.
Another great targeting option is to use lookalike audiences, or those on Facebook who look similar to the audience profile of those on your lists. This expands your reach beyond those you have contact with to other potential customers most likely to engage with your brand.
Not only does narrowing audiences help put your ad in front of eager eyes, but it also helps with your budget as marketing dollars are spent more efficiently. 
Stand Out in a Sea of Stars with Stunning Ad Creative
You've heard it said before that pictures say a thousand words. In the case of the Hubble Deep Field photograph, it said a lot more than a thousand words. It spoke volumes on each, individual galaxy portrayed in the image.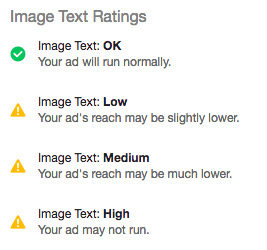 Similarly, your Facebook ads should contain images that tell a memorable story, one that clearly represents your brand. (Don't have one? You can use one of Facebook's free-to-use stock options.) Ad creative should inspire a call-to-action, without relying too much on text. While text is allowed in images and thumbnails, it should be used sparingly as Facebook has the ability to throttle your impression count. Check your text to image ratio before starting your campaign with Facebook's Text Overlay Tool.
However, if you feel like you have images and content of galactic proportions that can't possibly all fit in a simple ad, consider using a carousel format, or—better yet—create a canvas ad. Canvas ads are full-screen, interactive experiences designed specifically for mobile devices.
Check in with Mission Control on Findings
Houston, we have a Facebook ad problem...
Having awe-inspiring ads is wonderful, but if you're not tracking their progress, you're missing opportunities for optimization and learning. There are three ways you can be tracking your Facebook ad's success through Ads Manager:
Facebook Pixels
Through Facebook Ads Manager and Business Manager, you are able to pull a string of code that can then be implemented on your website.  This code can be customized to look specifically at conversions, leads, registrations, and more. This data is then displayed within Ads Manager's campaign performance dashboard.
UTM Tracking
In addition to having a Facebook pixel implemented, it's a great practice to use UTM tracking with all links. UTM (or Urchin Tracking Module) is a way to track where audiences are coming from in your Google Analytics by filtering your traffic by source/medium.
A UTM link looks something like this:
http://yourURLhere.com/?utm_source=website&utm_medium=blog&utm_campaign=brandawareness2017
Much like the Hubble Deep Field Photo, the link might not look like much to the average web surfer, but it tells a larger story to a tool like Google Analytics. This data can help you decipher a campaign's effectiveness, and can even be used for non-paid advertising. Use it in your organic Facebook posts, too, and compare how well the content you post performs against paid ads with metrics that matter most to you.   
Build your own UTM code with our custom URL builder for your next online campaign.
View Tags
While not everyone can use this Facebook feature just yet, some accounts have already been whitelisted to use what are known as View Tags. These third-party-generated cookies see further into the user journey, tracking conversions of those who might not necessarily have clicked on your ad, but came to your site later to purchase. If you are whitelisted to use View Tags, make sure you have an updated privacy policy on your website that details using this type of tracking.
Go Above and Beyond by Using Facebook's Product Tagging Feature
Want to really make a deep impact (sorry, couldn't resist) on Facebook and highlight your products at the same time? Facebook is rolling out a feature that allows companies to tag their products in their photos, as long as those products are being sold via Facebook Shop.   
Not only can you share posts like this organically, but these ads can be boosted for expanded audience reach. 
How do you do this? Simply click on the photo and tag it the same way you would tag a friend. The products will populate in a dropdown menu after you start typing its name.
Keep in mind, this feature is currently be tested and may not be available to you just yet.
Much like the scientific method, take what you've learned from past Facebook campaigns and adjust accordingly. Not every campaign will be overwhelmingly successful on the first go, and it's up to you to test what combination of elements truly work for your industry. Of course, we're always here to help you with your social strategies.
It's T minus 10 until your next Facebook campaign. Are you ready?