Make Persona Marketing Work for You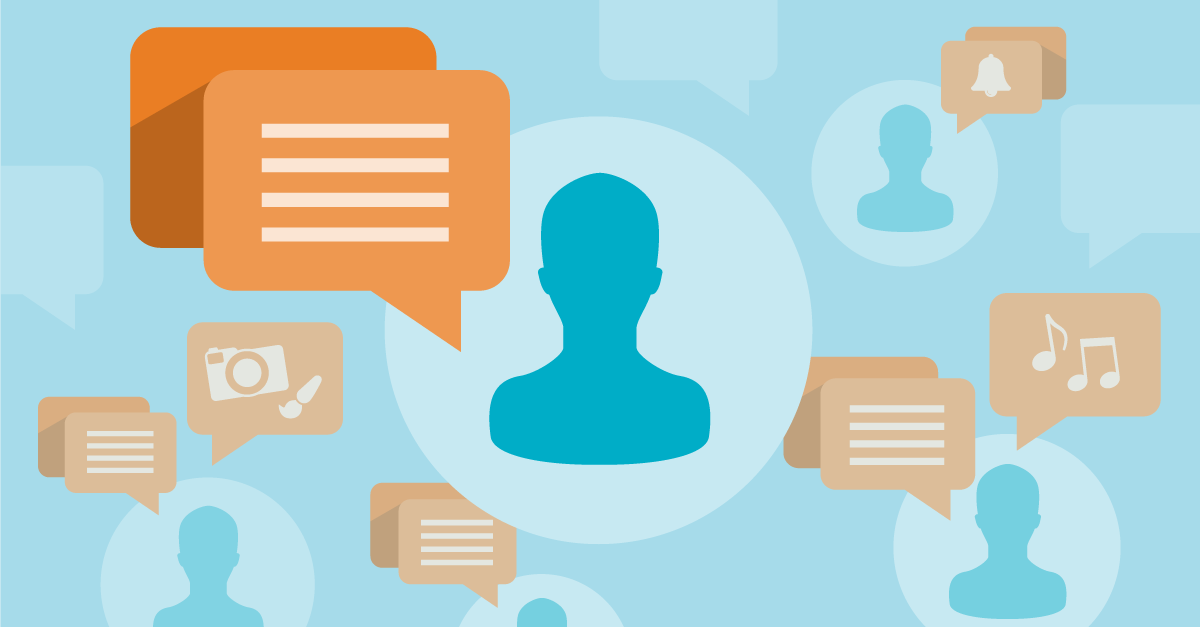 Published in
Reading Time: 4 min.
Mass marketing: the one-size-fits-all messaging that brands use to target all of their customers at once. This was the preferred (and only) method in the "glory days" of marketing—think Mad Men era—one TV spot, one magazine ad, one message for all customers. This is no longer the case or expectation.
Today's consumer is exposed to an abundance of ads. All this exposure has given us the canny ability to block out irrelevant ads and messaging. To capture their attention, marketers need to speak directly to consumers, using the strengths of each medium.
This is where marketing technology comes in. Through persona-based segmentation, marketing campaigns can speak to the right customer, at the right time, in the right way, helping to break through our over-advertised worlds and stand out. This is just the beginning of the glory days for smarter marketing.
Persona segmentation and strategies can come in a million different ways, mostly based on the customer data you have, technologies you are able to use, and the amount of system integrations at your disposal. You don't need the most robust platforms to segment: even a simple platform can bring results. On average, personalized marketing emails receive 29% higher open rates and 41% higher click-through rates and personalized ads convert ten times better than ordinary ads.
Knowing personalization works and you should do it is much easier than taking the first steps to implement persona-based marketing strategies. But we're here to help.
Step 1: Analyze your data.
Take stock of all the customer data you have at your disposable: email databases, sales logs, CRM tools, media targeting and reporting, coupon redemption forms, social media insights, and the list can go on. Once you have all the data compiled, it's time to start analyzing. By analyzing the data through various data visualization and analysis software (or sometimes Excel can even do the trick), you can see trends between similar customer groups, helping you identify top persona segments and high opportunity segments. No longer can we expect to segment our messaging and placement by just one factor, we need to become nuanced.
Step 2: Create personas.
Once the trends have been identified in your customer data, it's time to  build out persona profiles. Say you noticed a group of your customers with the following attributes who had higher than normal conversion rates—males, age 45-55, who like biking and craft beers. That list can be difficult to remember and to relate to.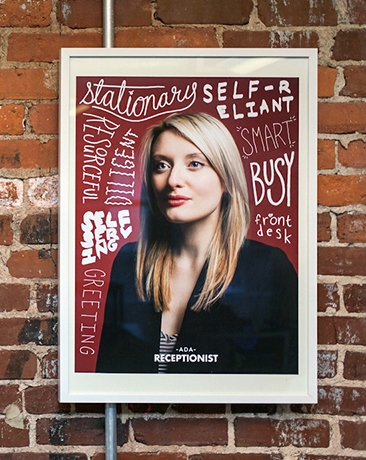 Turn it into something memorable. Give your persona a name and a story. This group is now the persona "Bob", he works at the local bank, he just took up biking with his wife now that their kids are in college, and he has more free time for hobbies. By giving Bob a story, it's easier to think of unique ways to relate to this persona group than just by demographics or psychographics.
When you are compiling your personas, if you see holes that need to be filled, look for ways to build out the data you already have. This could include a targeted survey, additional forms on email signups, unique URL tracking for media placement or more. There are opportunities to learn more about each persona once you realize the areas you want to specifically learn more about.
Step 3: Build your strategy.
This is where the exciting part comes in! The world of marketing is making it easier to implement persona-based strategies without the large financial barriers. Below are a few of our favorite ways to implement personalized messaging.
Personalized web content
Personalized web content platforms change the content on your website based on known behaviors about the visitor. For example, content (think copy, images, calls to action) can be changed based on:
where a visitor is coming from (geography)
what brought them to the site (search, marketing campaigns, referrals, etc.)
previous pages they have visited on the site
how long they have spent on the website
the time of day or day of week and more.
Why is this important? Through personalized content technology, the website is able to change based on how familiar the customer is with your company, audience targeting, to where they are in the purchase funnel—finally bringing that "right message at the right time" mentality to your largest digital asset. When web experiences are personalized, a 19% average uplift in tracked sales can be reported. This lets you devote your  limited resources (time, dollars, etc.) to technologies and strategies that make an impact on your bottom line.
Marketers have noted a 760% increase in revenue from segmented campaigns.
Dynamic email content
When you upload your customer list to your email platform, include fields which can help you personalize their emails (or gather this information when they sign up). Consider name, gender, age, industry, and other segments. By changing subject line, header image, call to action or highlighted events for these segments, the email becomes more specific to each subscriber, therefore increasing engagement rates and your ROI on each email send. (If your email platform doesn't allow this, it's probably time for an upgrade.)
Email marketing automation
Email marketing automation allows you to set up triggered email sends based on actions users have taken with your company online. This helps save time on the business end as well as create a better user experience with your company for consumers. And it makes an impact. According to eMarketer,  B2C marketers who leverage automation have seen conversion rates as high as 50%. – eMarketer
Media placement and messaging
Through programmatic display platforms and social media audience segmenting, delivering relevant and targeted ads is becoming easier. By creating a few versions of creative to speak to your company's main personas, and setting up various targeting in your ad campaigns, your media dollars can go further and generate higher ROIs. As mentioned earlier, personalized ads convert 10 times better than ordinary ads.
Ready to start crafting your campaign?
Start your segmentation or take your existing personas to the next level with Click Rain.
Get in Touch
Persona-based marketing through all aspects of the marketing channel (awareness to conversion) creates higher ROI and allows you to market smarter and more effectively, helping your brand stand out to your main customers in our over ad exposed days. It's just the beginning of the evolving world of marketing's glory days!