Meet the Droplets: Click Rain's 2021 Summer Interns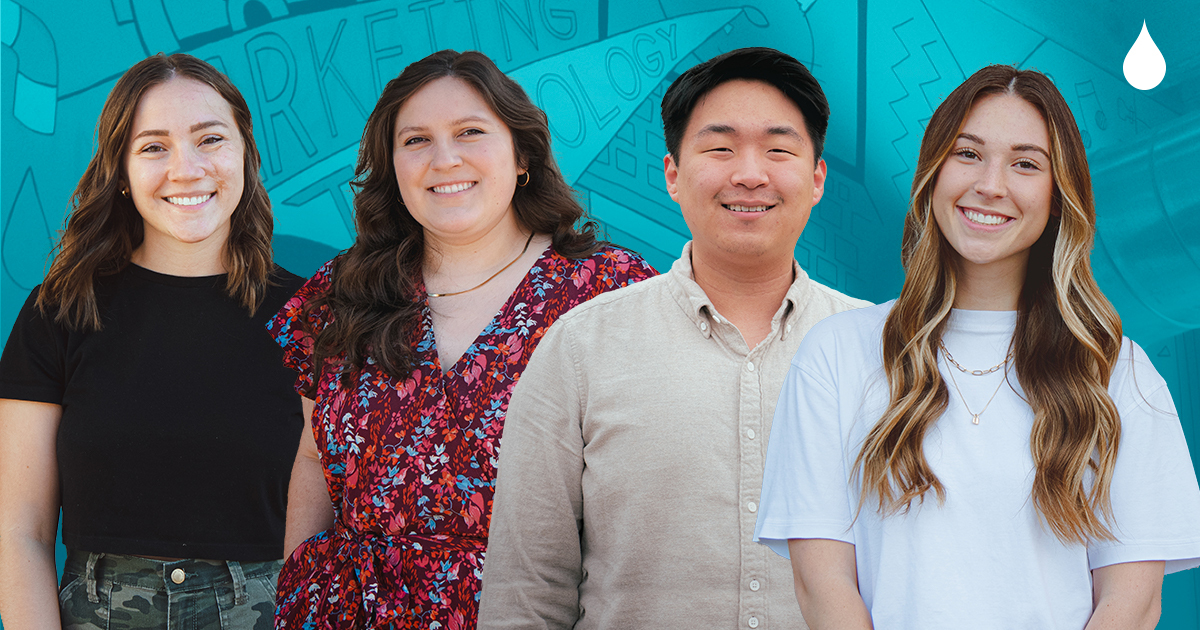 Click Rain's new summer interns have arrived—in person! Before plunging into their new roles, we tossed Hosea, Whitney, Jocelyn, and Kaitlyn a few questions for their official introduction. Here's what they had to say.
The 2021 Interns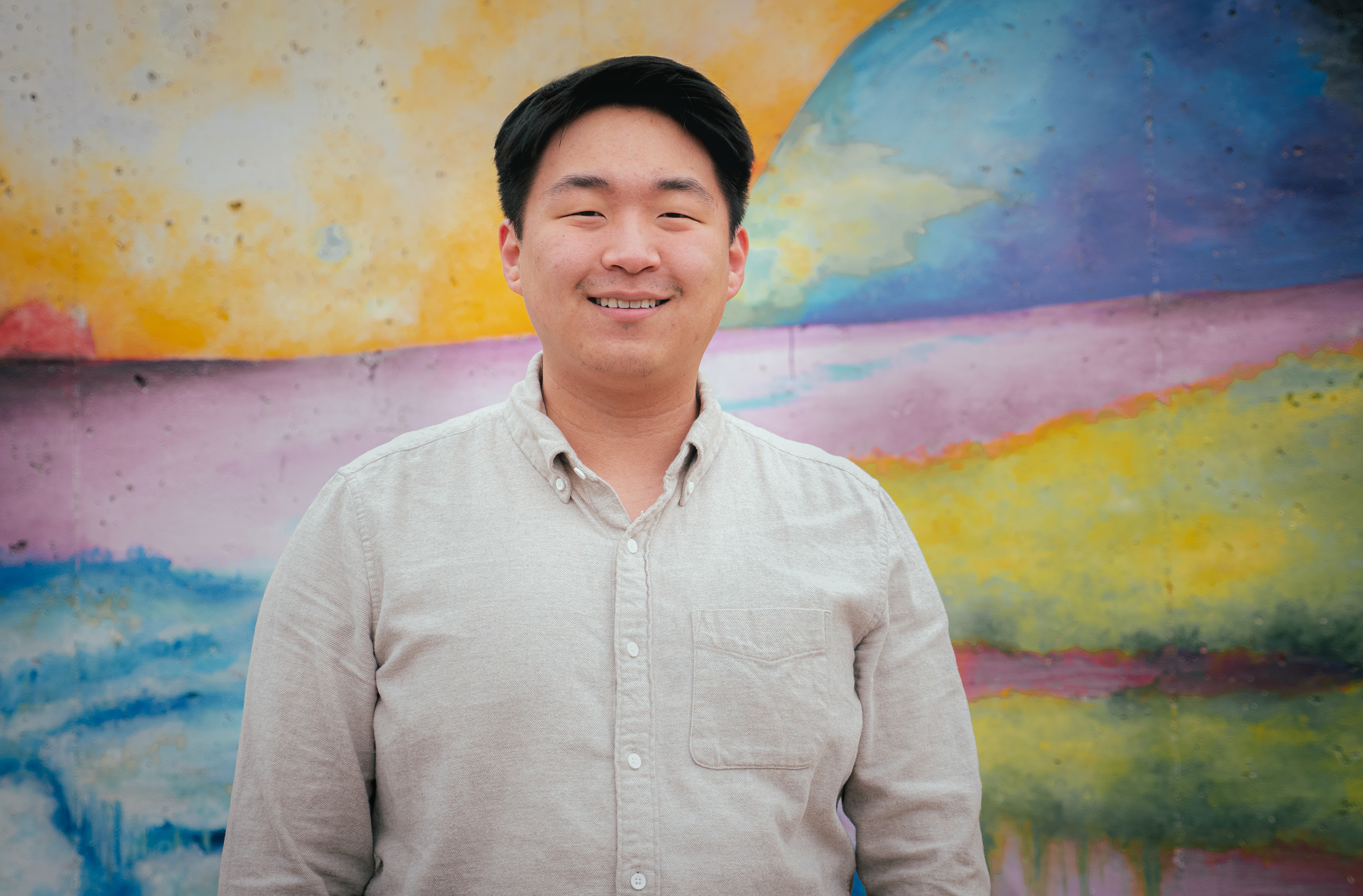 Hosea Kost - Product Marketing Intern

From Aberdeen, SD
Graduated from Augustana University in 2020 with degrees in Media Studies, Sports Management and Anthropology. Hosea is currently pursuing a masters in Communications Studies at USD.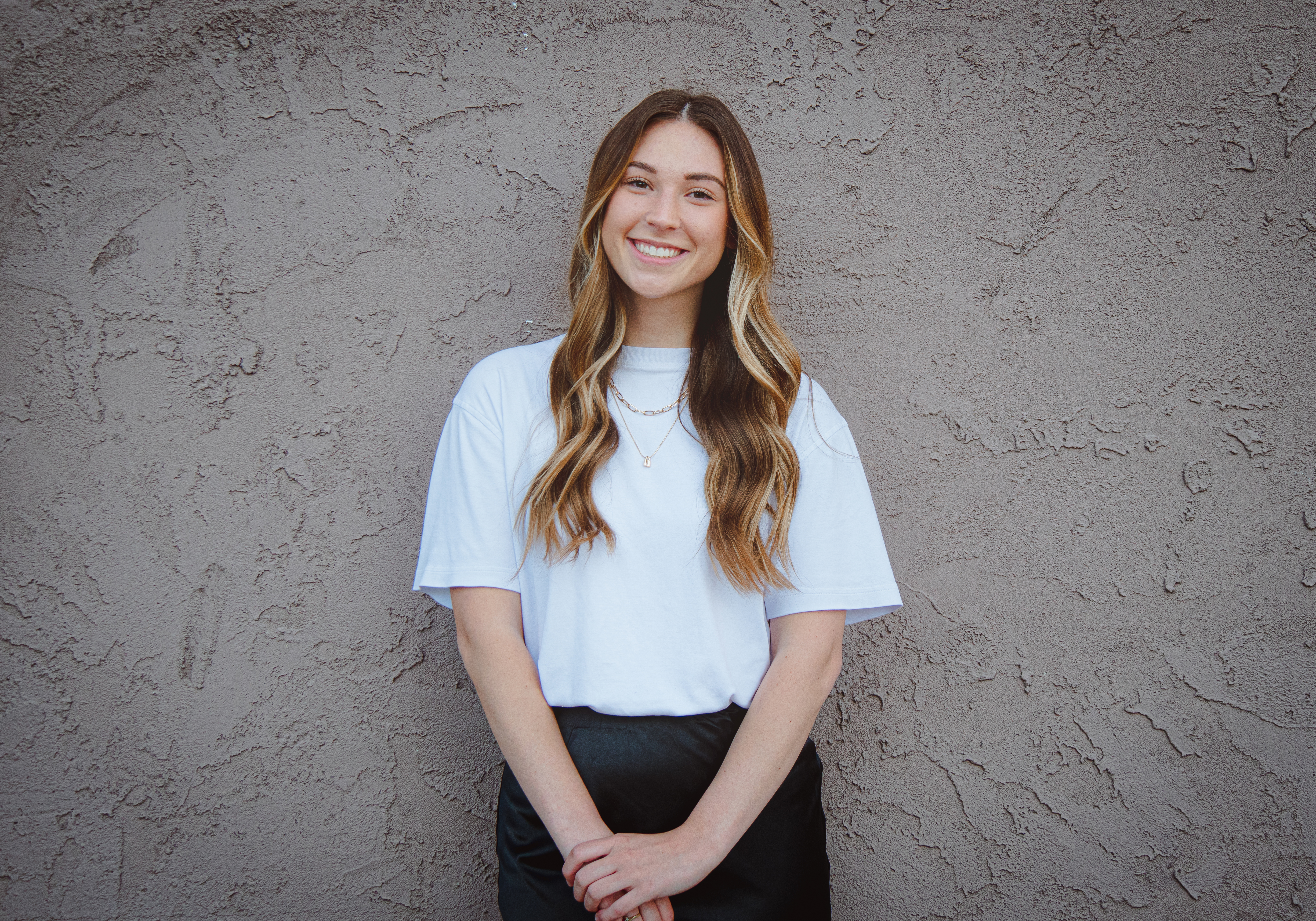 Whitney Sitzman - Account Services Intern

From Sergeant Bluff, IA
Graduated in 2021 from University of South Dakota with a degree in Media and Journalism.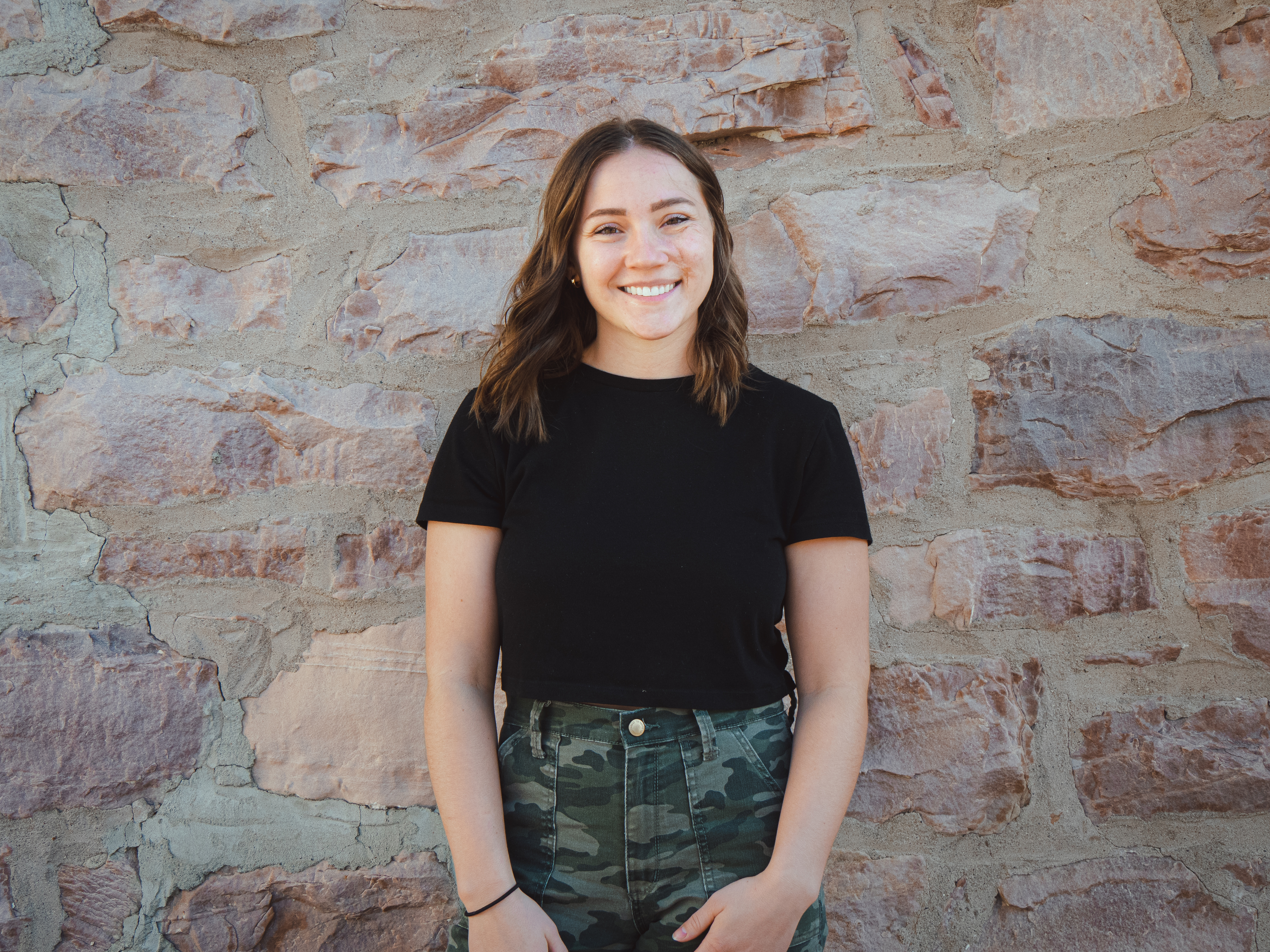 Jocelyn Rutten - Design Intern
From Canton, SD
Will graduate in December from South Dakota State University with a degree in Graphic Design.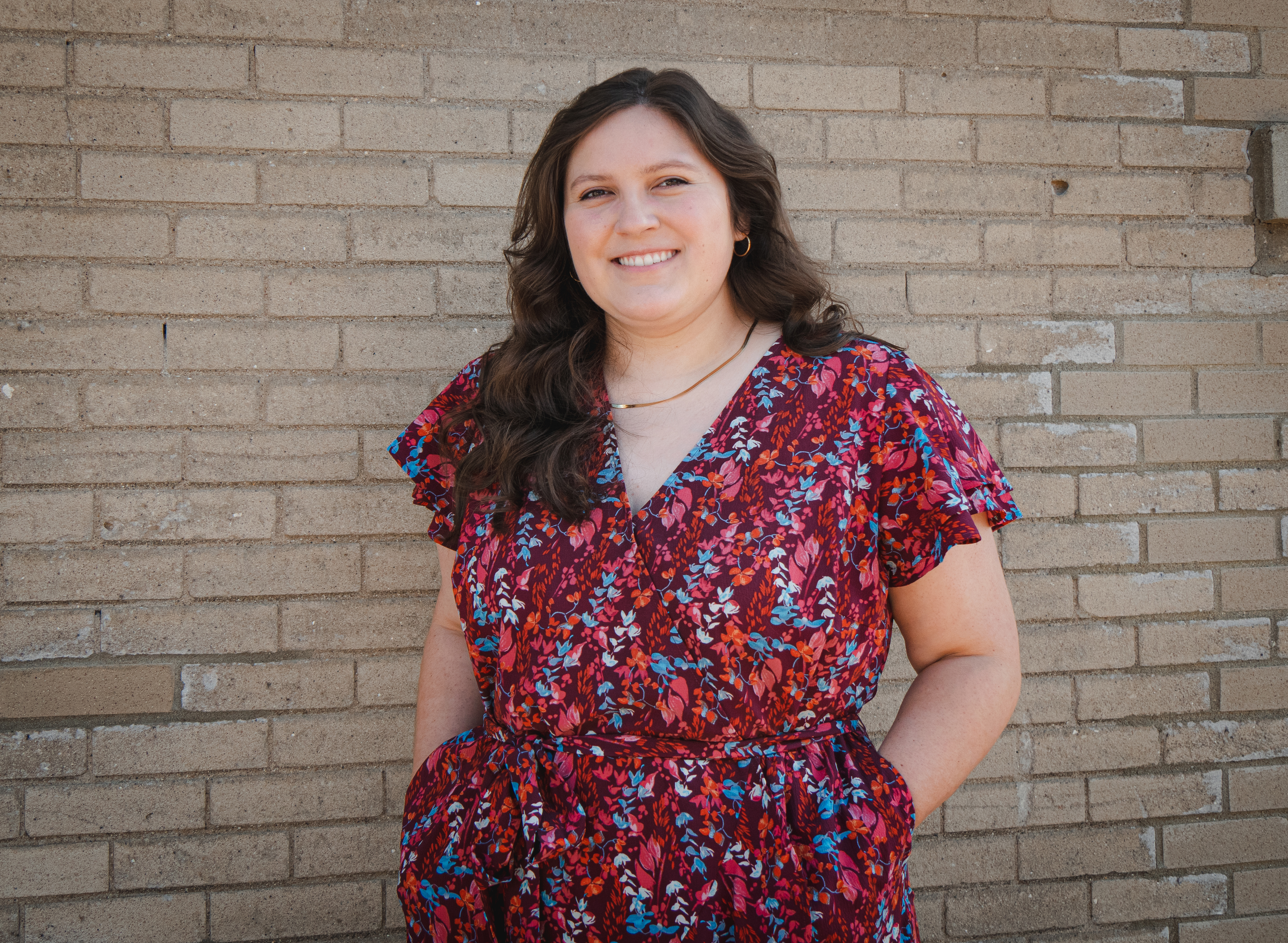 Kaitlyn Frank - Content Writer Intern

From Yankton, SD
Graduated from SDSU in 2020 with a degree in English Education and is currently earning her M.A. in English at her alma mater.

What brought you to apply for Click Rain's internship?
H: "The workplace culture - people-first culture and how it extends to the employees not just the clients. Christian mission statement."
W: " I wanted to jump into agency life. I like communicating with people so I thought this would be a great fit."
J: "I heard about the internship through my family, but the work environment sold it for me."
K: "One of my good college friends works at Click Rain (hi, Alex) and she encouraged me to apply."
What has this experience taught you so far?
H: "I've learned about the "nitty-gritty" of start-up culture. It's been really interesting."
W: "It's taught me that I enjoy having a variety of projects to do, it's always changing. It is great to get experience on a variety of platforms."
J: "I've learned a lot about the company and our sister company, Lemonly, the work environment, communication and the companies we have as clients."
K: "I was unaware of the level of detail that goes into advertising or the amount of people behind it. It's really neat to see how everyone works together to create the best product for the customers. Also, I've learned the importance of an em dash."
And now, on to the fun stuff...
What is the most useful thing you own?
H: "My king-size bamboo pillow - once my head hits the pillow I am out 💤"
W: "My Phone. You can do so many things on it and Apple Maps has been EXTREMELY helpful recently."
J: "Apple products. They help me with work, school, and keep me connected to the people that are important to me."
K: "My Subaru Outback. Great fuel efficiency and tons of room."
If you could have one song play every time you enter the room, what would it be?
H: "Pride is the Double by J-Cole"
W: "Fergalicious by Fergie"
J: "Voodoo by GRiZ"
K: " The Less I Know The Better by Tame Impala"
What's something we would never guess about you?
H: "I am a really good baker - I make some mean macaroons."
W: "I have a fake tooth - genetics."
J: "I like to travel - Germany, Austria, Fuji, New Zealand, and Australia."
K: "I really like to try unique and new foods. I find the most variety in Hyvee's Health Market or Trader Joe's. I'm also obsessed with grocery stores—I blame the Midwest."
What are you excited about for the rest of the internship?
H: "To form stronger office friendships."
W: "To keep learning and to do a whole project on my own."
J: "To be in this environment, to get an idea about what it is like as a graphic designer in an agency."
K: "I'm looking forward to seeing my work in the "real world" instead of just my screen."
"We are looking forward to exploring more of downtown Sioux Falls this summer—specifically the food, breweries, and coffee shops—and to, of course, learn more about agency work."
- The Interns 💧