September 4, 2019 |
Tess Hedrick
Nate Walter Receives Promotion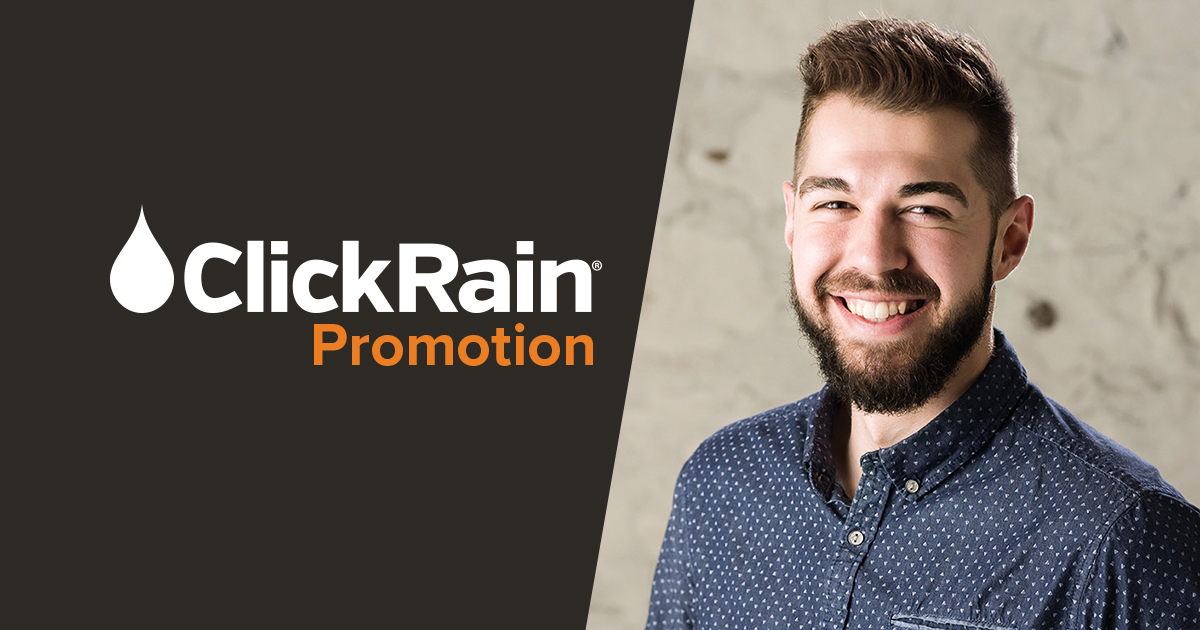 We are thrilled to announce Nate Walter's promotion to Video Production Strategist!
Nate joined the Click Rain team in 2016 as a Video Production Associate. In that time, he's shot and produced videos for Park Place Hotel, Pizza Ranch, Wells Visitor Center and Ice Cream Parlor, and many more. His passion for people and his craft shine through in every project he touches.
"I'm honored and excited about my new role at Click Rain. It's something I've strived for since I started here," said Nate. "I will function as the director on all shoots and bring videos to life in the final edits."
In Nate's new role, he will serve as the creative lead on several accounts and drive the vision for video projects from start to finish.
"Nate has exceeded client expectations time and again, in every realm of video production," said Mark Henderson, Director of Creative Services. "His ability to visualize and execute a shoot while simultaneously putting those in front of the camera at ease makes him an absolute pro."
Congratulations, Nate!