New Promotions at Click Rain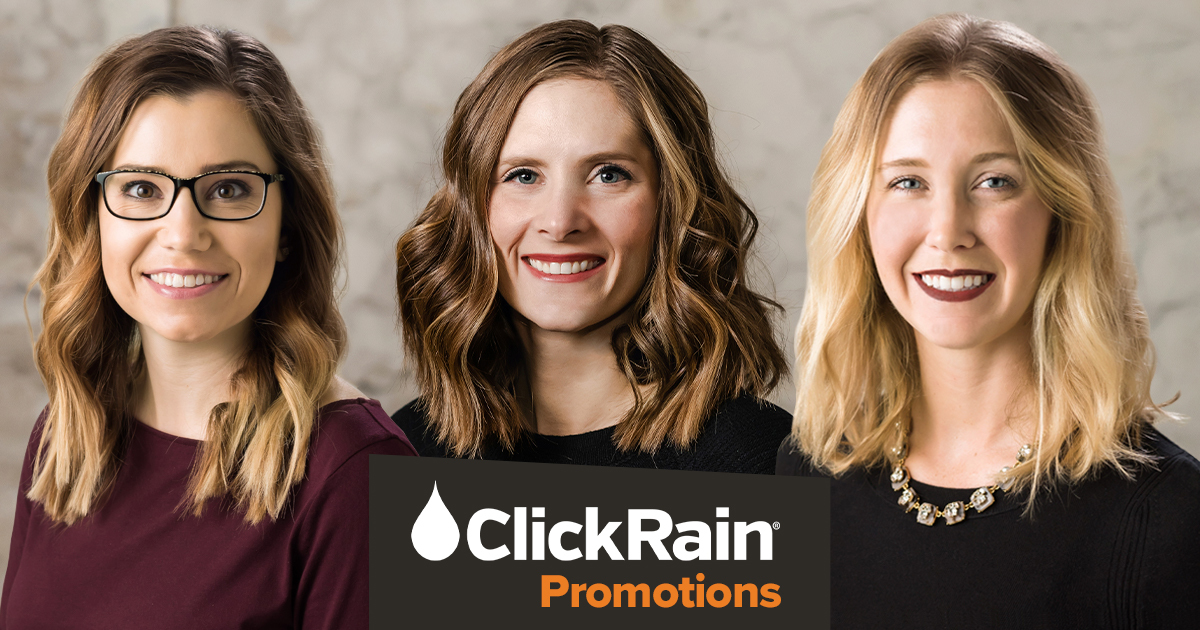 We have recently recognized several team members with promotions. Jada Entringer, Chelsea Redinger, and Jenna Flyger (pictured above, left to right) have all assumed new roles in the company.
Jada Entringer - Account Executive
"Jada has demonstrated her ability to keep all details organized while also being able to consider how they tie into the big picture for our clients. Jada anticipates needs, strives to make everything better and she has a great attitude," says Rachael Weiland, Director of Account Service. "She will do great things as an Account Executive and I'm excited for what's ahead."
Chelsea Redinger - Lead Media Strategist
"Chelsea's extensive background in media planning & buying has positively impacted our media discipline at Click Rain," says Amanda Chaon, Director of Marketing Services. "Not only that, she has an incredible knack for strategic storytelling, helping our clients truly understand how their digital marketing plans align with their overall business objectives. She's sharp, polished, & poised - all qualities that have positioned her for this new opportunity."
Jenna Flyger - Lead Marketing Strategist
On Jenna's recent promotion, Amanda says, "Jenna has an incredible depth of knowledge in many areas of digital marketing. She demands excellence in everything that she does, pushing those around her to consistently bring their best. She has critical eye on everything she touches, adding true value to any project. I'm excited to see Jenna shine even brighter in this new role."
Congratulations to these intelligent and incredible women. We are excited to see what they accomplish in their new roles.