New Video? Now What?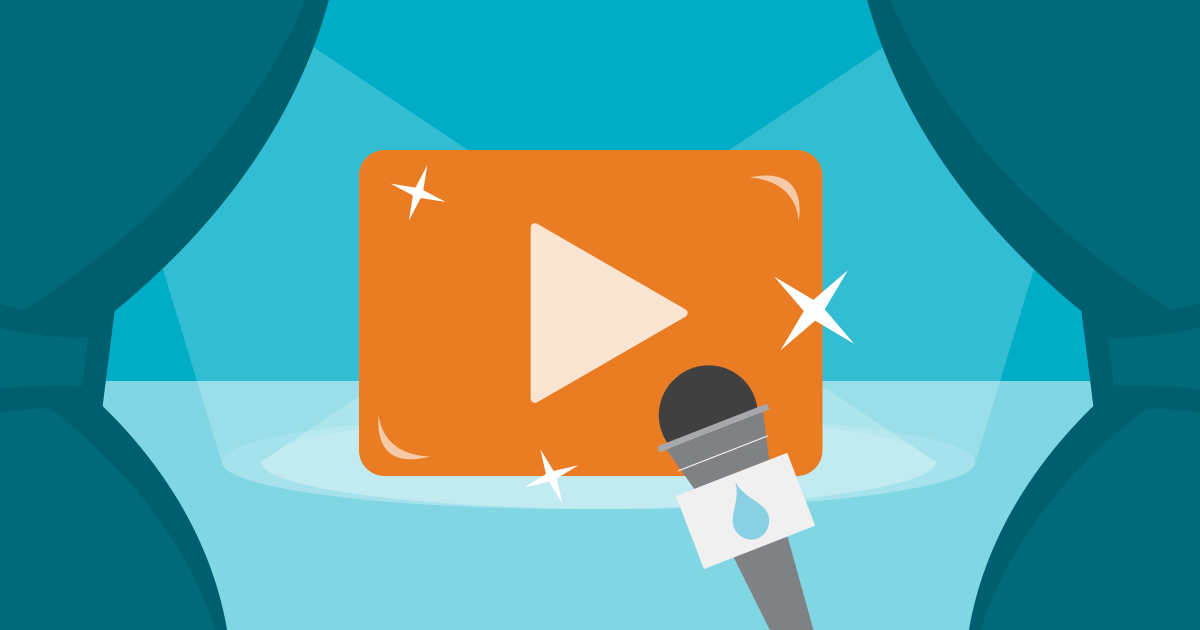 Published in
Reading Time: 4 min.
Advice for Launching Your Video Campaign
As marketers constantly look for new ways to grab the attention of their customers, video content has become increasingly more popular. Video appeals to all the audience types, and it is one of the most engaging and interactive kind of content to date. If it doesn't already have a place in your marketing plan, it should.
Video projects take time and a whole lot of planning. Preparation, collaboration, storyboarding, scheduling—and that's all before the day of shooting.  Videos are a very worthwhile investment, so don't let that investment go to waste. Often, videos are produced and then put on the back burner after the "newness" wears off. Don't leave your video to get dusty on the shelf.
To reach as many of the "right" people as possible, keep these items in mind: optimize, share, measure.
Making sure your video has subtitles is an easy way to ensure that everyone can watch; even those with disabilities, or people trying to be sneaky at work.
Optimize
After spending so much time and effort on your new production, ensure its effective with optimization. Ask yourself some questions: Where will the video live? Does it have a spot on your website? Do you have a branded YouTube channel, or was it made strictly for your social channels?
No matter where it lives, make sure it is ready for the web and SEO friendly. A website with good video content appears higher in organic search results. In order to make that happen, Adding keywords and meta descriptions (the snippet that summarizes the content and talks to search engines) is a great start.
Subtitles are a super simple way to make sure your video is seen by all. Did you know that 85% of Facebook video is watched without sound? (But that may be changing.) Making sure your video has subtitles is an easy way to ensure that everyone can watch; even those with disabilities, or people trying to be sneaky at work. Ensuring that your video is accessible is very important today, subtitles are one step in the right direction but adding closed captions and detailed video descriptions will also make sure that your video can be viewed by all.
Share
Speaking of search engines, let's not forget about the video giant. With YouTube being the second largest search engine, and processing more than 3 billion searches per month, there are many SEO benefits to being present on the site. In addition to having videos on your site, it's a good idea to also make sure they have a home on YouTube. If you're going to continue to add videos to your company's portfolio, a branded YouTube channel is a wise choice.
Once you're set up on YouTube (don't forget about those keywords, descriptions and subtitles!), you can start thinking about other platforms. Facebook is an obvious place to share, but because of finicky algorithms, you want to be careful. Facebook gives the most weight to videos uploaded to its platform directly, so forget the YouTube embed code. The good news is that once you've already uploaded and optimized for YouTube, you can download the SRT file, and upload that to Facebook. This way, you're only captioning the video once, even though it's posted in two spots.
Using your video as a tool to get users to your website is important. It can be helpful to put a little bit of money behind your video to give it an extra push. Which brings us to...
Campaigns
Let's boost this baby! We always suggest creating digital campaigns specifically around driving users to your new video, and ultimately your site. Running a video Facebook ad for as little as $20 could help immensely when it comes to making sure your content is seen and clicked on.
In addition, by including your new video in an email campaign, it keeps your email content fresh while also increasing your open rate. Emails with video see a 5.4% increase in open rate, and 96% increase in click-through rate. Note: most email clients don't support embedded video, but you can get around this with a video thumbnail and a link to the video.
Want more conversions on your website? Using video on a landing page can increase your conversion rate by 80%.
Want more conversions on your website? Using video on a landing page can increase your conversion rate by 80%. We saw great results recently when we added video to a new site.
Whichever stage of the customer funnel you are targeting, videos can help. Other objectives, such as educating, entertaining, inspiring or increasing brand awareness can all be achieved through videos.
And don't forget about one of your most powerful tools: your employees! Chances are they have established presences on Facebook, so tap into that. Shoot off an email with the video link once it's live, and ask that your employees like, comment, and share, if they want to. It's an action that takes very little time, and can be huge for your organic reach.
Measure
Make sure you're seeing results! Monitor your video's performance amongst all channels. This provides great insight and analytics when reporting on ROI of the video. How much revenue is your video bringing in? Is it increasing exposure to your company or bringing in new clients? Is it creating buzz around your business? Whatever your goal for the video is (make sure you have a goal)- you want to be able to measure it!
Google Analytics on your website will display the traffic to your video page, tagging your video ads will provide you CTR or Impression value, Facebook will show your number of watches, just to name a few.
What is the first thing you want to do after you purchase that brand new pair of shoes or that new bag? Show them off of course. You should feel the same way about your shiny new video.
If we've convinced you video and an awesome launch campaign is a good idea, we'd love to help create your strategy.