Paul Lexen Promoted to Senior Developer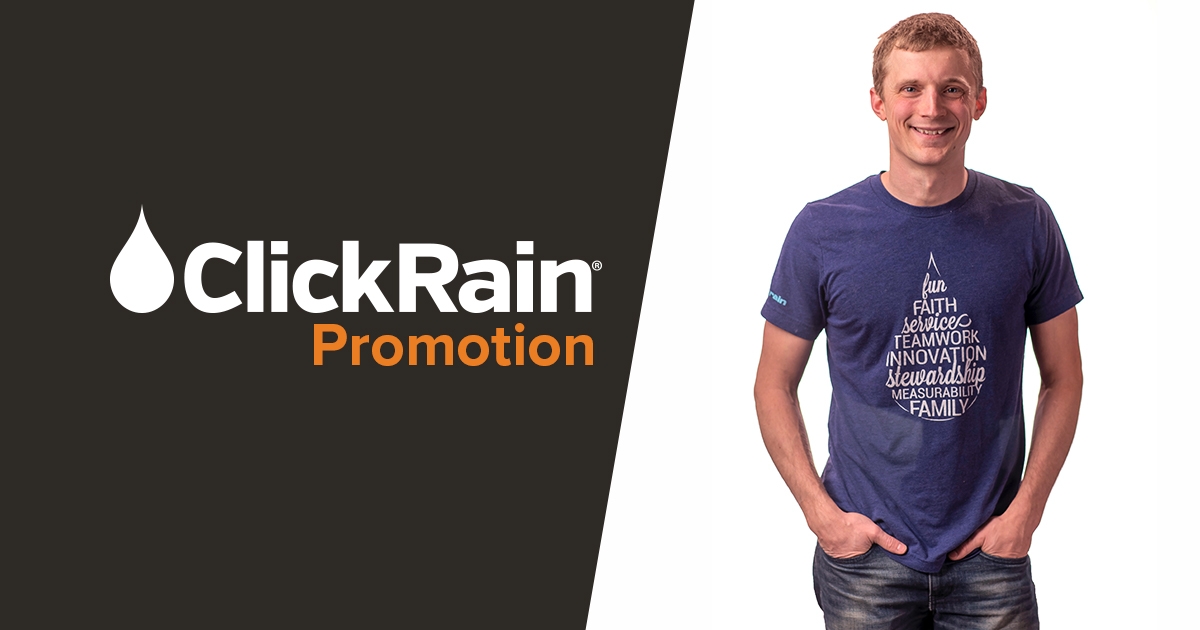 Published in
Reading Time: 2 min.
We are excited to announce that Paul Lexen has been promoted to Senior Developer at Click Rain.
Paul first joined Click Rain as a web developer with the acquisition of Rive Immersive in 2015. Since then, he's been part of several enterprise web applications and websites, while serving on the atmosphere team and leading a company Bible study.
"Paul epitomizes Click Rain's core values," said Brady Fopma, director of development. "He brings new, innovative ideas to our team, solves difficult problems, and brings a cheerful disposition to work every day.  Most of all, I can count on Paul to do what he says he will do—and do it well."
In his new role, he'll continue to serve as web developer while also having more opportunities to innovate and support the overall development team.
In Conversation:
We asked Paul about his new role on the web development team and why he enjoys working for Click Rain:
What is your favorite thing about working at Click Rain?
I love the teamwork that exists on our project teams. Working with such talented and relatable people is quite enjoyable.
In your time with the company, what have been some of your favorite projects?  
I enjoy writing full web applications, and I've had several opportunities to do that during my two years here. I've also enjoyed working on the Good Samaritan Society's website; they are just amazing people to work with.
Congratulations, Paul!