Prepare Your Business for a "New Normal" in Holiday Shopping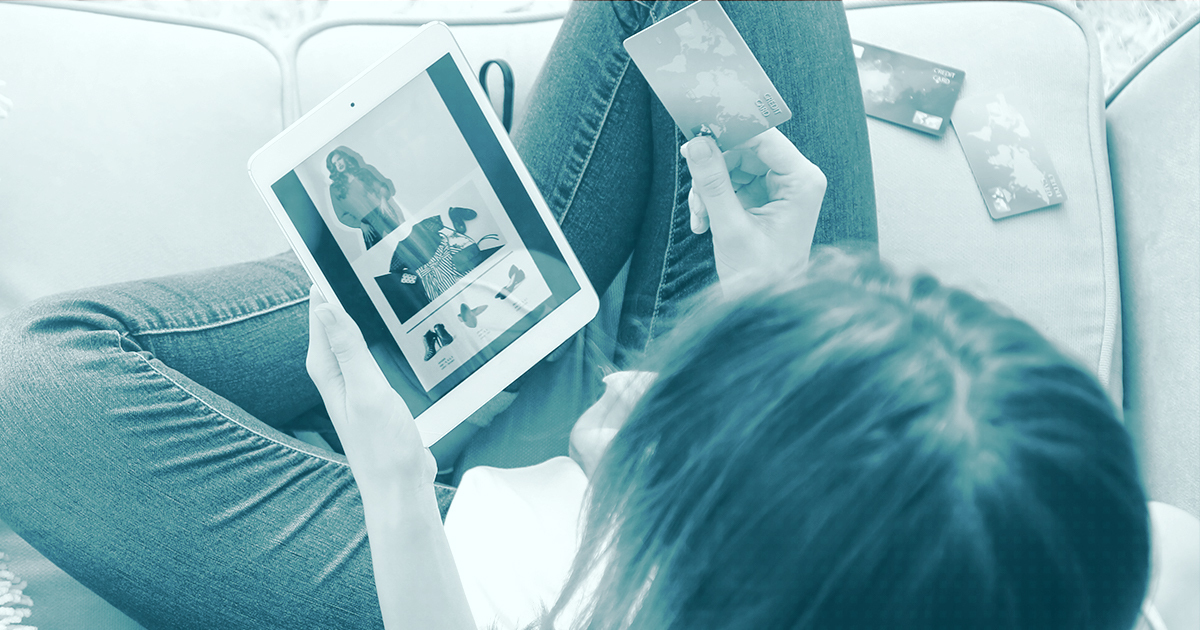 Published in
Reading Time: 5 min.
With holiday shopping accounting for nearly 30% of annual sales for many companies, and even more in specialized sectors, it's never too early to start preparing. Layer on a global pandemic and sales figures that are already below normal for many businesses, and you've got the makings of "make or break" holiday season in 2020.
Taking what we've already learned during the COVID-19 outbreak, we can anticipate the kinds of questions potential customers will be asking this holiday shopping season—so you can start preparing to address them now.
1. "Can I Order Online?"
If your business offers ecommerce, you've probably already noticed growth in online purchasing. To maximize sales through your ecommerce channels, the first thing to do is to make sure your customers know about it.
Sending emails to your customer list reminding them that you're there to serve them online can help keep you top of mind.
Many people prefer to shop locally, but also feel concerned about visiting stores in person during a pandemic. If you can offer online shopping, locally, you're uniquely positioned to help customers accomplish both goals. Leverage that.
Putting the "Shop Local" and "Here's How We're Keeping You Safe" messages together can be very powerful for local businesses at this time.
If you don't yet have ecommerce, there's still time to plan for holiday shoppers. Even if you don't have the resources to get a full-fledged online shopping experience ready in time, there are updates you can make to your website to make shopping easier for your customers.
Highlighting your most popular brands and products, including pictures and details, will help customers pre-shop from home.
Providing answers to FAQs and creating an easy channel for customers to ask additional questions about your products helps to reduce friction and get people closer to a purchase decision. Offering customers the opportunity to decide from home and then call to place their order can put you ahead of the competition.
To make things even easier, consider adding chat features to your website to allow people to get in touch with you without tying up your phone lines. They can get all their questions answered and then call you with their credit card information to complete the order.
Making it easy for your customers to purchase from you without spending time in your store can be the difference between their holiday shopping dollars staying local with you or going far away.
2. "Do You Deliver?"
Demand for delivery has skyrocketed in the age of COVID-19. As an example, spending on meal delivery services was up 70% year-over-year at the end of March. This tells us two things—first, that customers value delivery, and second that they are willing to pay for it, so long as the fee is reasonable. In a survey of 2018 holiday shoppers, 66% of shoppers cited home delivery as one of their main motivators to shop online.
If you can add home delivery to your fulfillment options, customers will be pleased, even if it's not free.
If you aren't set up for delivery, showing your customers that you care about their safety and convenience still matters.
Providing options for curbside pick-up can be a solid alternative.
3. "Hello? Are You There?"
During the height of stay-at-home recommendations and orders, many businesses saw significant increases in call volume. You can anticipate increases in calls during holiday shopping: be prepared with proper staffing, have information available to answer questions, or even install additional phone lines, if you expect to need them.
You may also find value in adding call tracking to your website to better identify the sources of your calls and which marketing efforts result in calls to your business.
4. "Can You Show Me?"
For higher-touch sales processes, an online image and product description may not be enough. Moving the sales process online takes some work, but can be accomplished. Just as many offices employ Zoom meetings to stay connected, you can be ready to stay connected with your customers through video conferencing. The public's comfort with video chat has made great strides recently, due to pandemic restrictions, and you may find your customers even asking for video chats.
Using a smartphone or tablet with video conferencing software, you can chat live with individual customers, demonstrate features of your products, and answer questions in real time.
Currently, some of the most popular video conferencing platforms are Zoom, Webex, Skype and Google Hangouts Meet. Platforms like Facebook Messenger and FaceTime are also very popular for video chatting and may already be installed on your devices. See what platforms your employees and customers are most comfortable with.
If you haven't already, you may wish to invest in phones or tablets and set up accounts specifically for your salespeople to use. That way customers are always connecting directly with your business through their personal devices. This can help provide a consistent experience for customers, even if they don't speak to the same employee each time.
Especially in times of difficulty, shoppers want ease and efficiency. To keep your customers shopping with you, you should do all you can to remove obstacles that stand in the way of a seamless shopping experience.
Make it easy, even enjoyable, to do business with you.
Keep customers informed of your offerings.
Express care and gratitude toward customers.
These are three of the best things your business can do to encourage customers to Shop Local this holiday season. Above all, stay tuned to your customers' needs and questions. Good old fashioned customer service has never been more important than now.
Need help preparing your company for the approaching holiday shopping season? We'd love to help! Contact Click Rain with any questions.