Rachael Weiland Promoted to Account Team Manager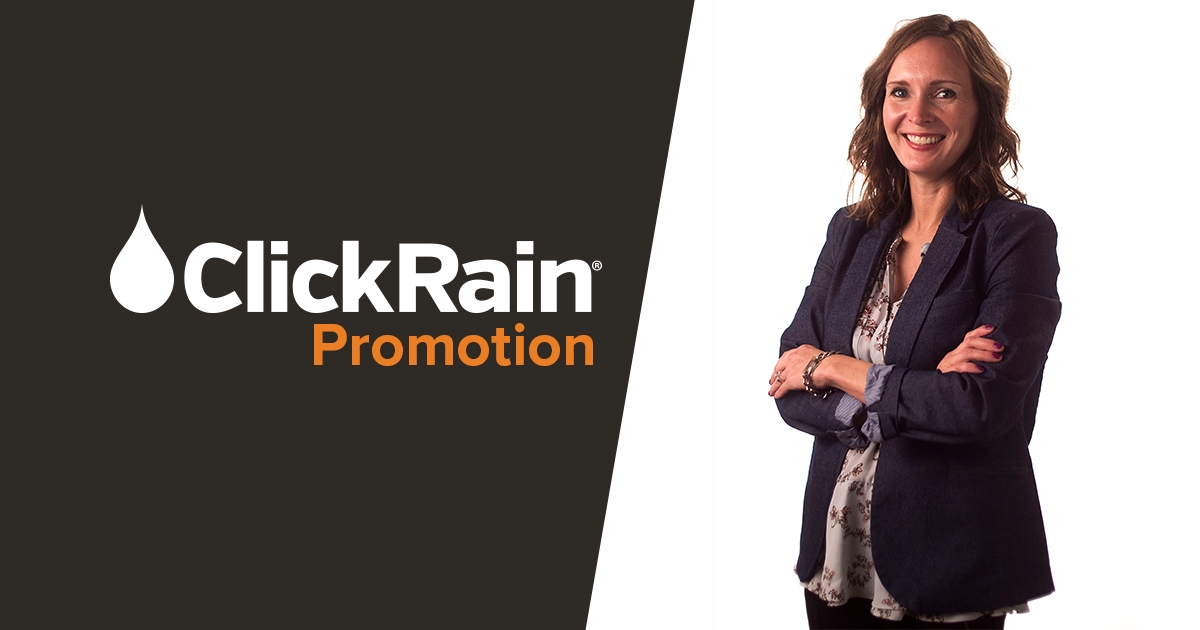 A heart of gold and magnetic personality are phrases used to describe Click Rain's most recent promotion.
Rachael Weiland has been promoted to Account Team Manager, a role that will oversee entry- and junior-level account members.
"We see great things ahead as Rachael works closely with our account team members to help them grow both professionally and personally," said Natalie Eisenberg, incoming CEO.
Rachael joined Click Rain after years of experience in servicing accounts and leading teams. Since coming aboard, she has become an important asset to both the work and culture of Click Rain.
"I love that people care about each other here," said Rachael Weiland. "We truly integrate faith and family into the workplace, which allows me to be a professional and a great wife and mother." 
Looking ahead to her new role, Rachael is excited to work with account team members as they pursue their own goals.
"There will be more responsibility, however the weight of that is coated in my genuine care for all the team members," said Rachael. "I want to see them succeed both personally and professionally."