Tech Trends Shaping the Hotel Guest's Experience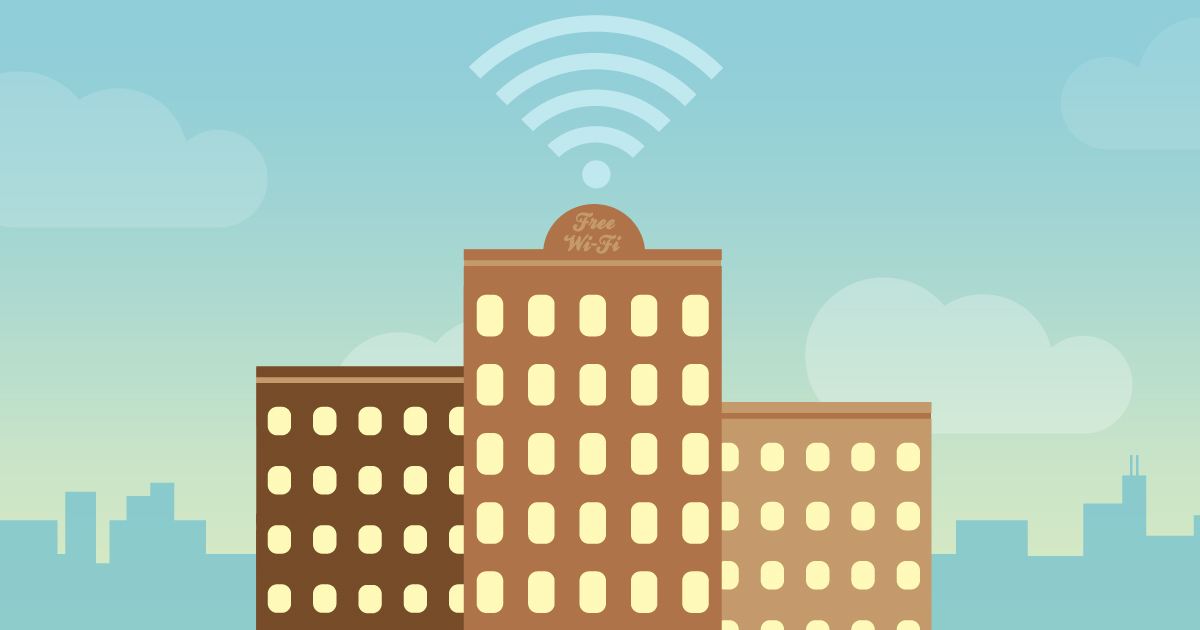 Frequent travelers are more likely to be on the cutting edge of tech trends. They are also looking for ways to simplify their travel experience. Understanding how technology advancements and the growth of consumers' use of digital tech impacts business should be a priority for managers, marketers, and executives—especially in the travel industry. Most innovative uses of technology can be seen within the airline, hotel or other hospitality sectors with the use of beacons, mobile scanners, social integration, and changes in customer service.
We'll be looking at the hotel industry and how innovation and technology trends are changing the way consumers engage with hotel brands and how the hotel stay is evolving.
Earlier this year, Skift released a report, "Megatrends Defining Travel in 2015." The key takeaway: hotels need to have a clear focus for enhancing consumer experiences. Travelers expect interaction with the hotel brand from initial travel planning to checkout. This shift is currently being executed through streamlining the check-in process, lobby and hotel room designs, and being a more integral part of the trip planning phase. A few hotel brands are leading the charge, but most hotels can be seen dabbling in small changes. Below is a quick overview of recent innovations in consumers' experiences with hotels and future predictions.
Technology & Convenience
Hotels are starting to find innovative ways to interact with guests through technology and make their stay more convenient. The guest experience is no longer dependent on the interaction a guest has with the front-desk manager at check-in, but instead, how a guest interacts with the brand from booking, to room service, to checkout. This is due to the increased use of smartphones. According to Forrester Research, in 2009 only 19% of consumers owned a smartphone. By 2014, ownership jumped to 66%. With high adoption rates and the expectation of brands to incorporate mobile, hotels have a huge opportunity to redefine the guest experience. One hotel group leading the charge is Starwood Hotels. In November 2014, they launched "SPG Keyless" for their loyalty program members. It is the first keyless entry system within the hospitality industry and allows guests to use their mobile phone as a room key. The key is accessible through the loyalty program app, which allows guests to check in through the mobile app, access their room key, and go right to their room—all without checking in at the front desk. "It also transforms the first interaction with our guests from one that is transactional to something more personal," said Frits van Paasschen, Starwood's President & Chief Executive Officer. This is an important move within the hospitality industry, giving guests more power to choose how to start their stay at the hotel.
Another way to enhance the customer experience using technology can be seen with the testing of VIBs—Very Important Bracelets. Two hotels in Ibiza replaced room keys and the need for guests credit cards with the use of scannable bracelets. Guests are able to pay for on-site services, restaurants, as well as use the bracelet as a key to their room. This technology could transform the experience within all-inclusive resorts and cruises. These examples are just the beginning of the new hotel experience that is currently being shaped.
Technology & Design
According to Hotels.com, free WiFi is the most desirable amenity and a growing expectation. Understanding this shift of priorities, hotels are changing designs to be built around guests' digital usage. Gone are the days of the big desks and oversized entertainment centers. Hotel guests now bring their own laptops, smartphones, and other devices, and the ability to charge these near the bed or desk (where they are most often used) is imperative. A bulky clock-radio on the nightstand is no longer necessary, but the ability to connect a phone's music to speakers in the room and use a phone as an alarm clock is now an expectation.
It is not just guest rooms getting a new look. The lobby and hotel bar are also being redesigned to allow guests to socialize more and attract non-guests. Though these updates may just seem like remodels, hotels embracing the changing needs of guests are reshaping the entire guest experience. Designs should reflect the brand personality, offer convenience, and help to build hotel loyalty.
Technology & Inspiration
When it comes to travel planning, hotels are no longer seen as just a place to stay at night, but rather as an integral part of the entire trip. To further position themselves as part of the trip, hotels are beginning to focus more on inspiring travel and showcasing the experiences their town offers. This is being done by building a lifestyle brand across social channels and by using email marketing.
Travel is a popular theme on Instagram—an online photo sharing social network. And with over 30 million users, the potential to reach new guests is there. Instagram is great for showing off hotel property features, experiences near the hotel, and guests socializing in the lobby.
While Instagram may be a rising star, Facebook is still one of the most valuable platforms to share content when it comes to inspiring guests. According to the Skift report, "travel brands... represent one of Facebook's largest verticals: 42% of all stories shared on the platform's timelines are travel related. Even more significant, 84% of Facebook's users say travel timeline postings influence their future trip decisions." Understanding the importance of engaging content and getting current guests to share their experiences can have a ripple effect on building brand awareness. By posting lifestyle content, hotels can begin inspiring travel versus just being a part of the planning process when travelers book a hotel room.
New technologies and quick user adoption of convenience-based applications is causing the travel industry to continually innovate and redefine the guest experience. So is your hotel on the innovation train?