The Macro Importance of Microcopy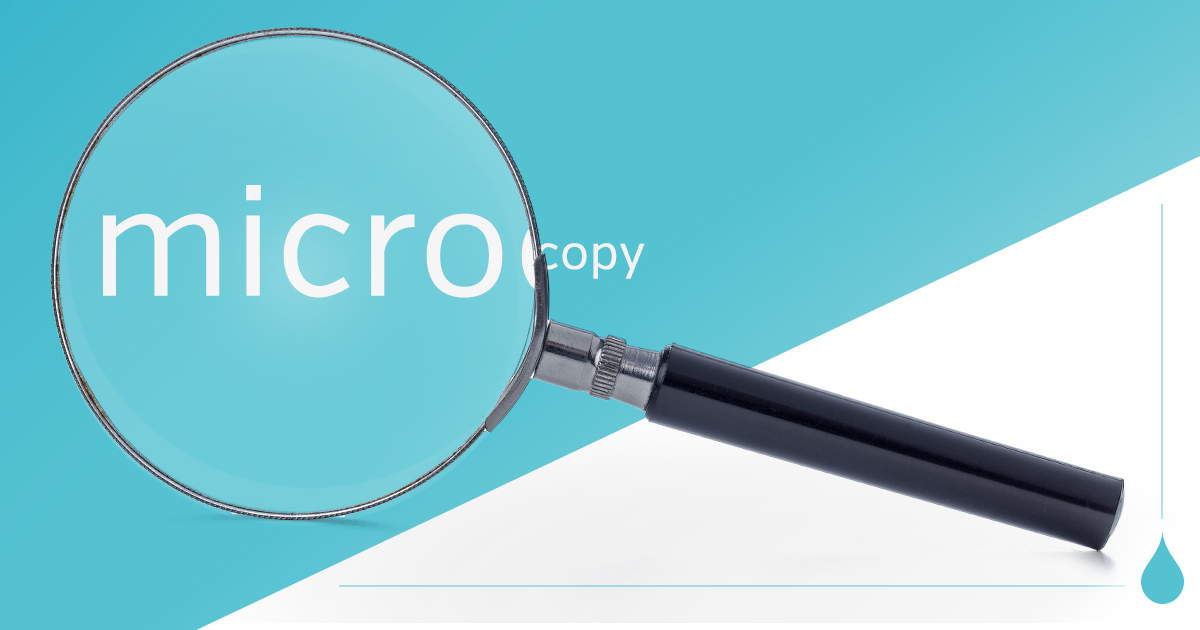 Microcopy Is Macro Important for User Experience
The user experience (UX) of a website can make or break your customers' interaction with your brand. A content strategist can plan for how a website should flow, but if the copy isn't intuitive, the strategy can fail. Something as seemingly insignificant like a 404 page text or explanation text alongside a form field can be the achilles heel for conversions.
How can something so small be so important? Let's take a look at microcopy to understand how minute details of your website can make all the difference.
What is Microcopy?
Microcopy is the small bits of text that are often associated with call to action buttons or links, form fields, e-commerce processes, and error pages or messages. They're so seemingly insignificant that while content planning, they often don't get a second look.
But that's a mistake.
According to UXPlanet, the company Veam saw a 161.66% increase in clicks when they switched a button from "request a quote" to "request pricing".
That's a jaw dropping stat, right? Companies would shell out hundreds if not thousands of dollars in ad spending for a campaign to convert that much. For Veeam, it was just the switch of One. Single. Word.
What makes Microcopy good?
Microcopy guides the intent of your website, usually in conversion features like forms or checkout experiences. It works alongside to ensure a user can perform an action with ease.
If you're familiar with hockey, you'll know that even if a player didn't get the goal, they can get credit for an "assist". Meaning they set up the shot for someone else to take and score. That player setting it up? That's microcopy. It sets up the conversion for the website action that takes the shot.
Tips for Writing Good Microcopy
In theory, good microcopy will guide the user to perform an action. Microcopy can be utilized in a few different ways and each is equally important when thinking about what it is that you want a user to do.
Here's a few ways Microcopy can assist: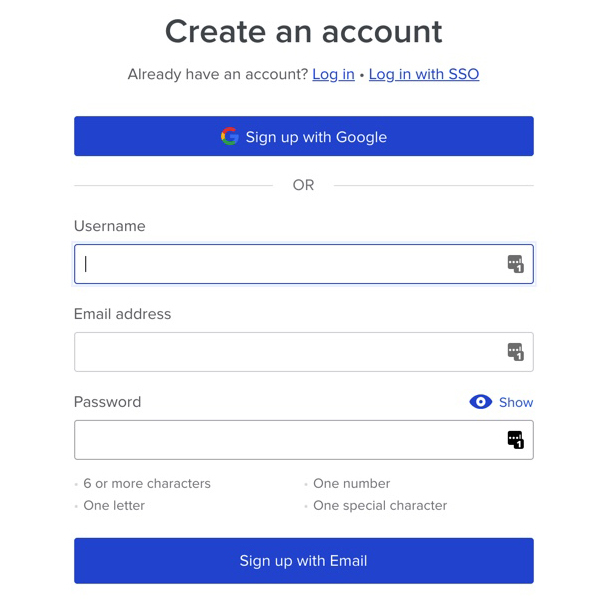 It's Helpful
Nothing drives conversions away faster than confusion. Have you ever tried to create a password for an account but keep getting an error because it doesn't meet the standards. Microcopy to the rescue. Check out this example from Bitly.
They use explanation text under the password field to explain all the components they require of a password. As you fill out the password, the components that are included become highlighted, letting you know right away that you are meeting the requirements.
Now that's some helpful Microcopy!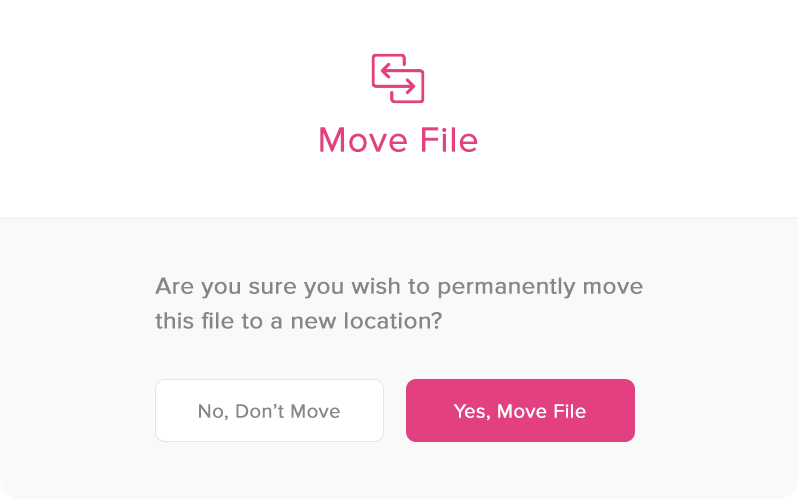 It Alleviates Worry
Users should not be questioning what exactly will happen once they perform an action. Clarity in Microcopy is key. Take this example of worry free microcopy.
A user that is attempting to move a file knows exactly what file they are moving and where it is going. It's extremely clear and a user has a second chance to be sure they want to perform the action. The "Yes, Move File. "No, Don't Move" are further guiding the user's choice.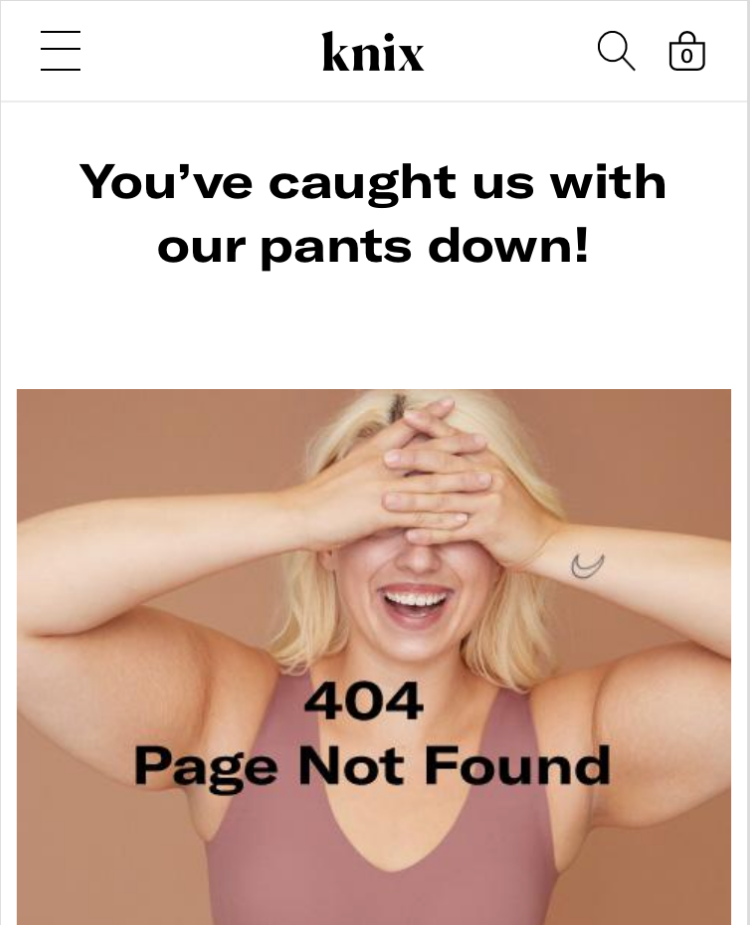 It Represents Your Brand
Your brand is the single most important thing to represent your company outwardly. Your brand says so much about you and it goes beyond a logo and colors all the way to the tone of your copy. Microcopy needs to be included in this.
Some experts say that microcopy should be "charismatic". I think a better rule is that microcopy should be consistent with your brand.
Here's a good example of microcopy from Knix that matches their brand's aesthetic.
Knix specializes in undergarments and has a playful tone throughout their materials. Their 404 error page matches that by including a play on their products. It's an upbeat way to say "sorry" while being on brand with their products and tone.
Think of it this way, you wouldn't want a Funeral Home's 404 page to say, "This link is dead too". (Too, morbid? Exactly my point). Not every brand is going to be silly, playful, and charismatic. Professionalism can exist within microcopy and still drive conversions.
It's a Driving Force
Microcopy is what drives people. Don't let your calls to action be like a tired airplane stewardess pointing to the nearest exit with little to no gusto. It should incite and entice.
"Learn More" or "Contact Us" works in many ways, but look for opportunities to get a little more creative with your words to drive a specific action.
Calls to action are a whole other topic, so check out this post by Wordstream if you're looking for ideas of some great microcopy for buttons and links.
Let Click Rain Take Care of the Small (& Big) Stuff.
If your landing pages aren't converting well, or your website is in need of some serious TLC, let Click Rain help! We specialize in all things digital and make it our mission to notice the details, even the small ones like microcopy. We understand that caring about the small things is what you do best for your customers, and your website should reflect that.
Get In Touch