March 18, 2019 |
Tess Hedrick
Tim Schoffelman: On the Move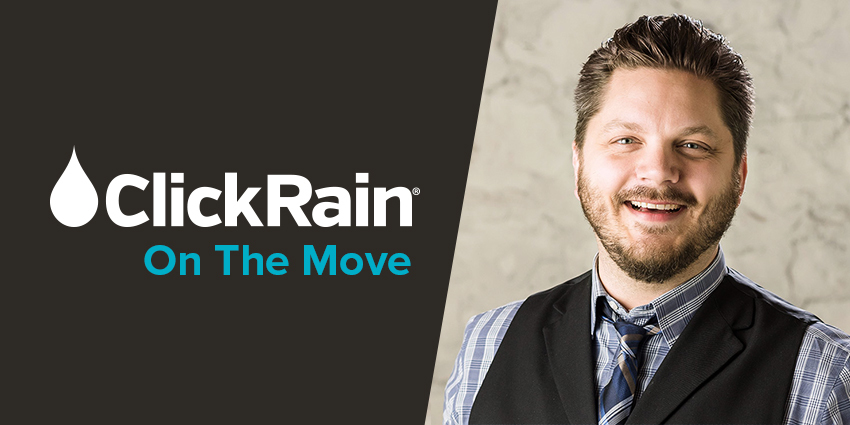 We are excited to announce Tim Schoffelman's new role at Click Rain as the Director of Operations. In addition to overseeing the capacity of the production team, Tim will also manage company operations.
"Tim is strategic and detail-oriented, both of which are extremely valuable operational skills," said Chris Prendergast, Partner and Chief Strategy Officer at Click Rain. "I'm excited to have him in this new role and help push us forward as an organization."
Since Tim started in August 2015, he's spearheaded Click Rain's workflow processes and other duties associated with production management. On top of those responsibilities, Tim will help improve sales and profitability and other operational aspects of Click Rain.
"It is wonderful working at Click Rain," said Tim. "Not only has it afforded me the opportunity to work on challenging and unique projects, but as a father of three boys, it has also given me the flexible schedule needed to attend school and extracurricular activities."
Please join us in congratulating Tim on his new role!