Top 50 Things to Know Before Starting a Higher Ed Website Project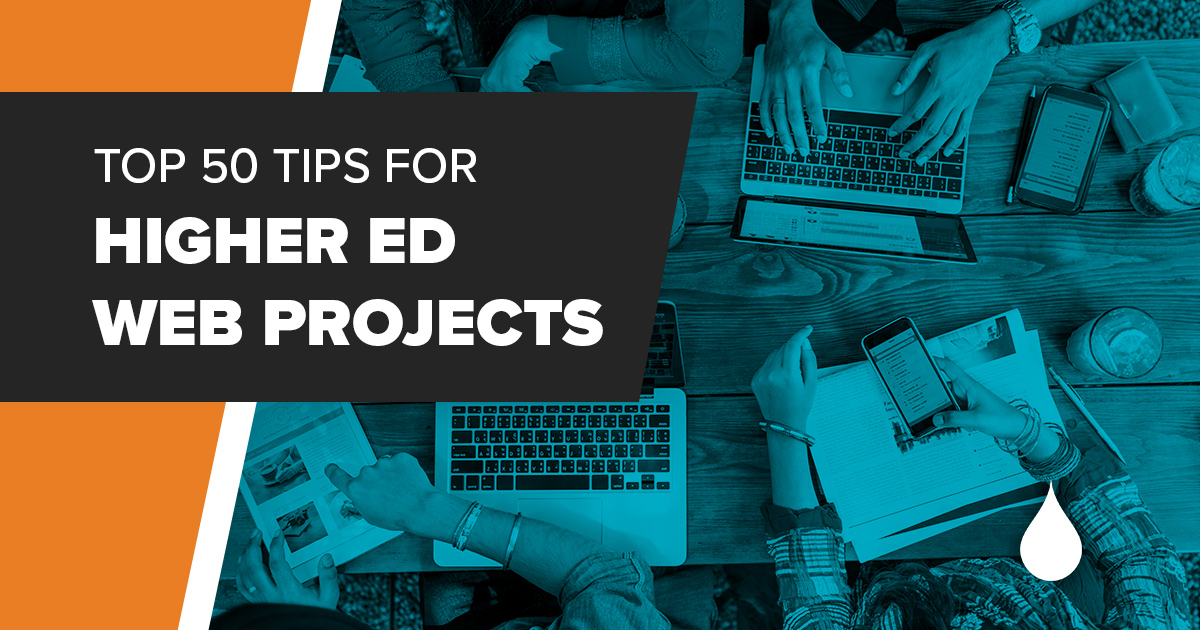 Everyone is pushing you to redesign your website. Are you ready?
A higher education website is a significant investment in time and money. You can't afford to work on the wrong things.
Start off your project right. Before you call for RFPs, take a moment to survey your needs. Not only will it make you more prepared for the upcoming project and help you focus on the real pain points—it can even help you sell the new website to key stakeholders.
Review our Top 5 list below, then download our free Top 50 Things to Know checklist to start evaluating your team's needs.
Top 5 Things to Know
1. Create an established website planning committee.
This committee can be made up of primary stakeholders, but it should not exceed 5–8 members. Bonus if your committee has members who have had previous experience with large website projects.
2. Know your audience.
What kind of audience do you want visiting your website? Are you focusing on prospective undergraduate students and their parents, graduate students, online students, current students, or another demographic entirely? Have a clear understanding of the primary and secondary audience segments.
3. Program emphasis.
Do certain programs drive more revenue and students for your school? If so, are they given a stronger focus on the website? Is there a stronger focus for online or traditional students? Does it matter?
4. Know how many pages you have on your site.
The number of pages on your site will probably shock you. Have a clear understanding of the content that is already out there and perform an audit to understand what pages have duplicate content, are redundant, or don't help in getting a clear message out to your audience.
5. Understand your analytics.
Does your current site have analytics set up? Can you determine where visitors are dropping off and leaving the website? This information will help to build a stronger site.