March 23, 2018 |
Taylor Brusven
Should You Build a Voice Assistant App?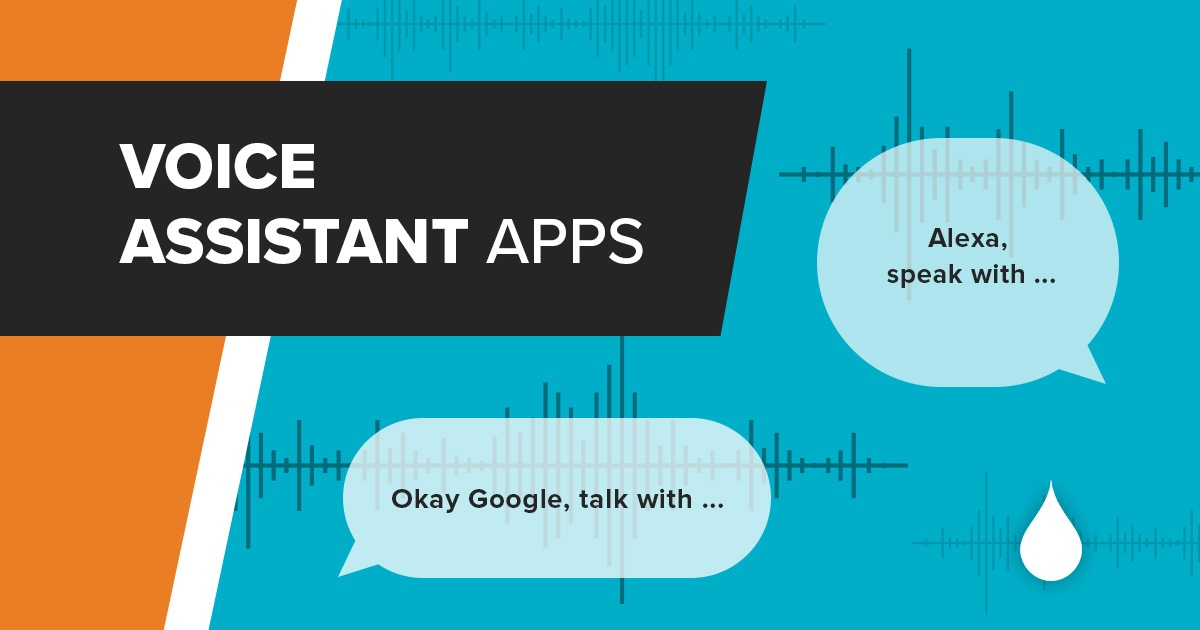 Published in
Reading Time: 3 min.
As consumers continue to embrace voice search technology, the opportunities for brands are also growing. Early on, marketers were primarily focused on optimizing content for search queries, but as the field has evolved, some have begun relying less on search engines by building voice assistant apps of their own.
Should I make a voice assistant app?
Voice assistants like Google Home, Amazon Echo, and Apple Homepod let you create apps, but should you? An app lets you speak to your customer directly at all hours of the day and puts you in control of the content your customers receive. When a user calls up your app on their voice assistant, your app will respond back to the users questions, rather than having the voice assistant search across multiple sources looking for the "best" answer. If you're having trouble ranking for voice searches, there are some definite advantages to controlling the messaging.  
There are also some risks, notably brand discovery and retention. If your audience isn't aware of your app, they can't use it. If it isn't memorable, they're probably not coming back.  Statistics show that there's only a 3 percent chance that a user who finds your app will be using it by the second week. This is a major concern for a channel whose primary metric should be engagement.
Before jumping in, you should have an app strategy and marketing plan or you could spend a lot of resources on something that isn't viable. For example, you will need to:
Visualize how a user will talk to your brand
Decide on your company's persona
Build out use cases for your company
Name your app (and it should be something memorable)
Build the app or find help from a developer if you do not have anyone in house. 
Right now there is not clear definition of what kind of data you will receive back as a company, so it might be hard to measure how users are interacting and speaking with your app. This means you could put in a lot of work, for very little payoff.
Are there alternatives to voice assistant apps?
Voice search is still important and usage is growing. Regardless of whether you decide to move forward with a voice assistant app, you'll want to put some thought to your voice search strategy. Here are some tips to get started:
Place meta data on your website. This additional information provides details for search engines and other programs who otherwise couldn't read these contextual clues.
Focus on local search. Make sure that your search engine local listing is claimed, filled out and consistent across all sites.
Earn reviews. They will play a large role in how well a search engine, and (voice assistants) favor your business. Plentiful and positive reviews will go a long way.
Work to get your pages on the first page of search results. If it does not appear on the first page, chances are it will not be chosen by a voice assistant as the top response. 
There are pros and cons to any initiative—you need to decide what is best for your business. Take the right steps to prepare for voice search today. If there are still opportunities to optimize your website for voice search, use the steps we have listed above to get started or reach out to our skilled team at Click Rain.