New insights into your audience
As proud Midwesterners, we're grateful to work alongside so many of our clients who are regional leaders in their industries. Nearly all the marketing plans we deploy at Click Rain are geared toward engaging consumers in the Upper Midwest. However, identifying meaningful digital insights for this region can be tricky due to factors like lower population density and relative age range. Tricky, but not impossible. Uncovering those insights is what the Digital State of the Midwest report is all about.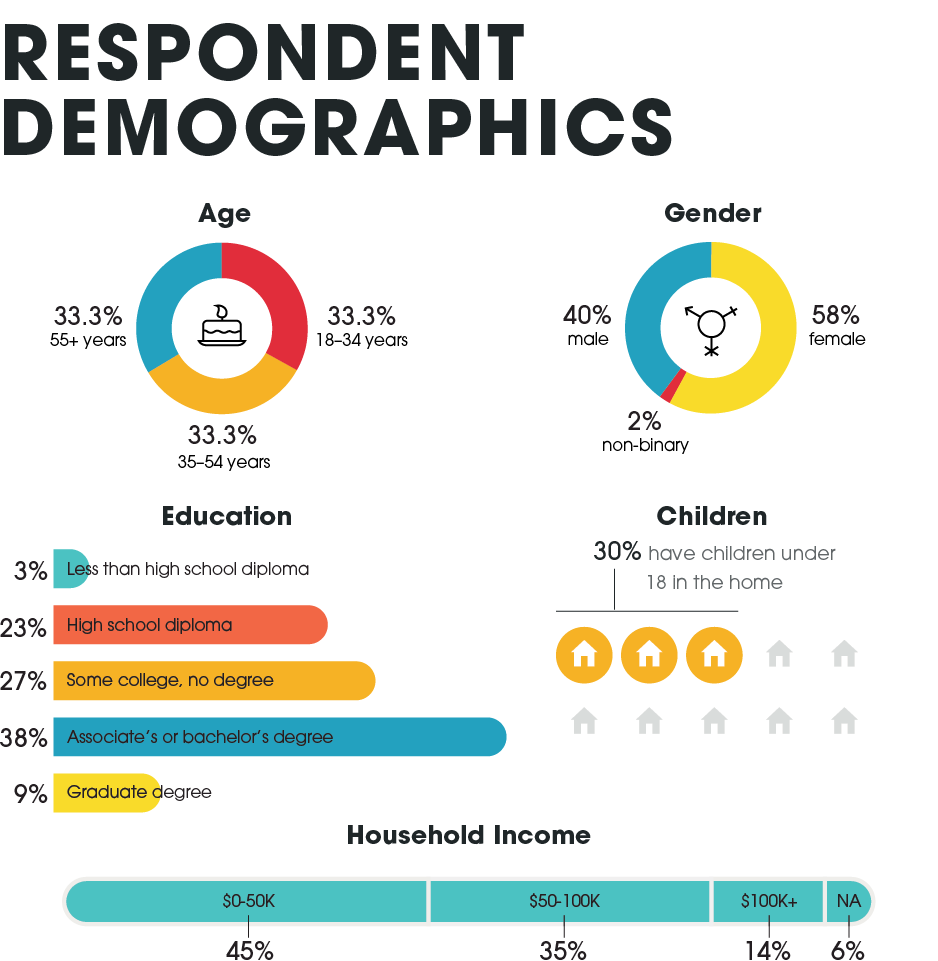 In 2018 Click Rain released the first Digital State of the Midwest report, and we're back in 2022 with a new release packed with updated insights, trends, and best practices for engaging your customers in the Upper Midwest.
What to expect in the report?
We have 50 pages of insights, charts, and key findings to help strengthen your marketing plans. We showcase how regional trends may differ from national studies, and the nuances between states. Some the data and insights you can expect:
89% of respondents reported using streaming devices, which has doubled since 2018. Understand how much time people of this region are spending streaming, what devices they use, and how this shift in digital consumption should impact your marketing plans.
Respondents with children at home are 13% more likely to consume video content than those without children at home. How are you using video across your website, social channels, or other tactics? Is the content and messaging aligned with those most likely to consume it?
Those with higher levels of education are more likely to listen to podcasts. How is audio fitting into your marketing channels, and are you reaching the right audience?
Google's market share in the U.S. is 61.4%, compared to 85.9% in the Midwest. Is your marketing plan investing media dollars on the right platforms?
Download Your Copy of the Report
Get the consumer insights you need to elevate your digital marketing plan. Purchase your copy of the report for $49.99 today.
Buy Now