Dakota State University
Higher Ed Redesign Improves Usability, Attracts Students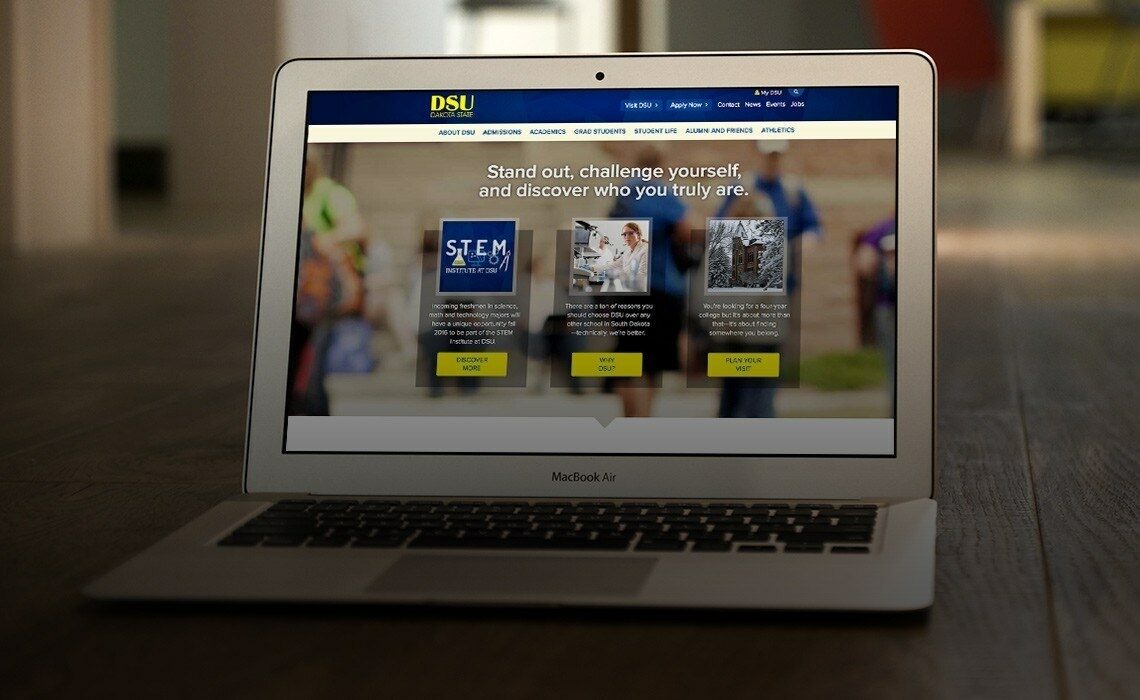 "The content on our old site had grown to an unmanageable size and we knew we needed help to reduce it."

— Brent Van Aartsen,

Director of Web Services, DSU
Like many higher ed websites, Dakota State University had content—a lot of content. "Redesigning any website can be a challenge but the redesign of DSU's website was an especially daunting task," said Brent Van Aartsen, director of web services at DSU. "The content on our old site had grown to an unmanageable size and we knew we needed help to reduce it."
They wanted to clean up and reorganize that content and refresh the design to appeal to prospective students. As a university focused on innovation and technology, it was also essential to make the new site responsive and usable.
One of Click Rain's largest website launches to date, DSU.edu is a perfect marriage of design and content strategy. This responsive, tactfully structured website meets the complex needs of a college serving many audiences. Our team evaluated more than 1,000 pages, restructured content, and reduced the site to approximately 22 percent of its original volume. Designs were tested through usability tests with their primary audience, confirming that visitors could accomplish the goals our team had set for the new site.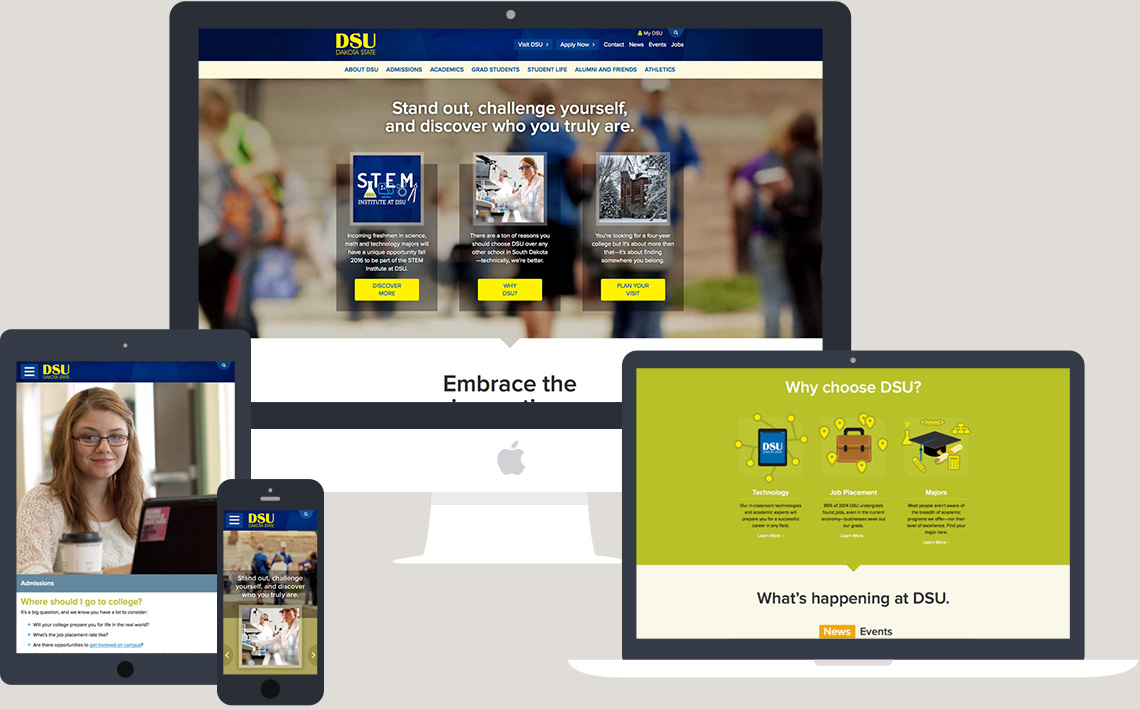 "Click Rain's content team did a phenomenal job in combing through all of the content on our old site and reworking it into the slim, sleek and focused copy it is now," said Brent. "On top of that, the design and development teams created a site that looks amazing and is very easy to update and maintain."
"Click Rain's content team did a phenomenal job in combing through all of the content on our old site and reworking it into the slim, sleek and focused copy it is now."

— Brent Van Aartsen,

Director of Web Services
The new site focuses on prospective students and parents, allowing them to easily navigate the site and DSU's opportunities. A true team effort, the success of this project is due to a great partnership between Click Rain and DSU.Visit Project Site
Visit Project Site